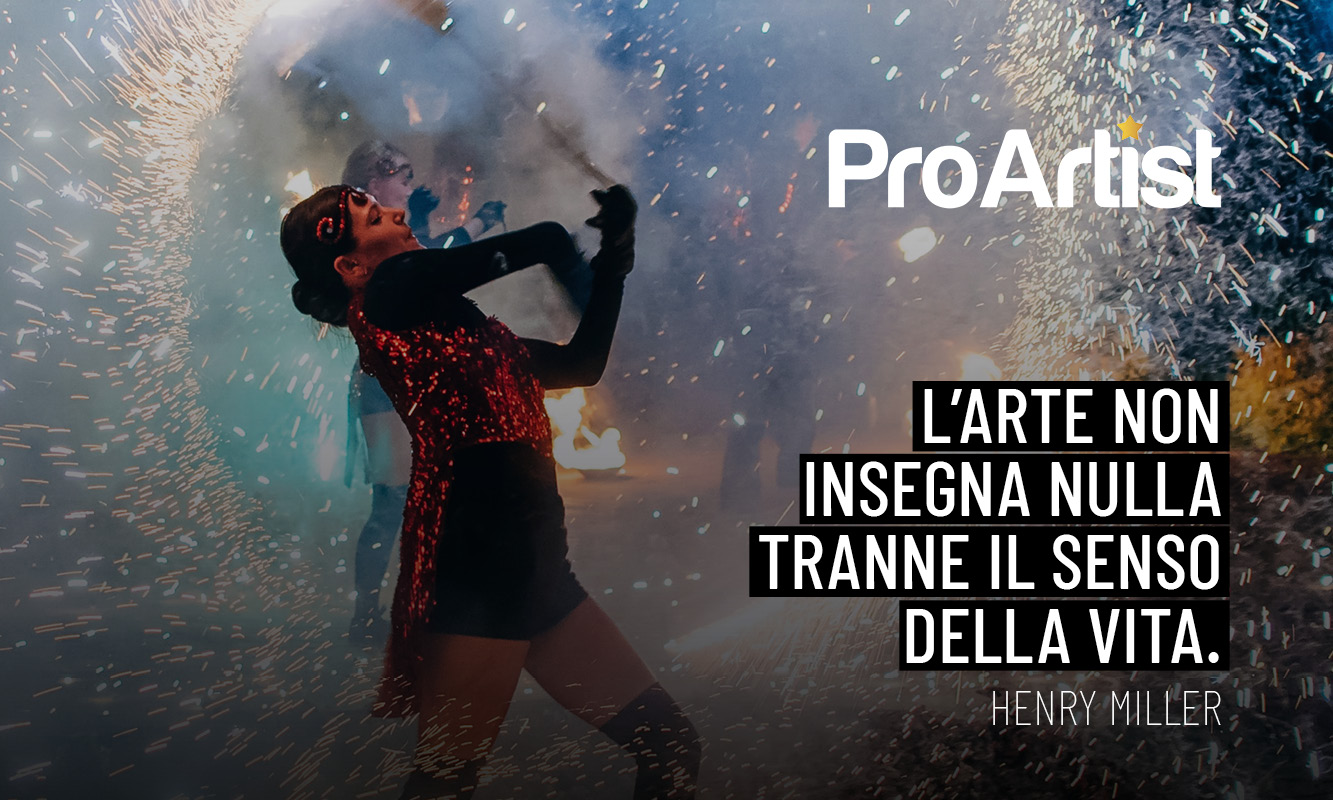 Gruppo WISE was chosen by the prestigious Florentine agency ProArtist for an articulated rebranding process and the creation of a new integrated communication plan. ProArtist is a real point of reference in the entertainment world. In fact, the list of artists followed is long and prominent: Arturo Brachetti, Piero Chiambretti, Ciccio Graziani, Pino Insegno, Giorgia Palmas, Max Pisu, Paolo Ruffini, Edoardo Stoppa, Marco Berry, Vittorio Brumotti, Enzo Iacchetti, Andrea Roncato and Vittorio Sgarbi are indeed, just some of the big names who saw xtProArtist as the interlocutor to whom to  entrust their image and management.
 Rebranding is a new communication
Gruppo WISE conducted a complete rebranding operation for ProArtist – also specialized in the organization of events, including corporate ones and shows – starting with the redefinition of the logo, aimed at further centering the agency's leadership in the world of national entertainment. Furthermore, a renewed communication strategy, oriented to all online and offline touchpoints, which reaffirmed its value and deep experience in the star system, with marked professionalism in the context of television.
The website and social channels
ProArtist's digital business cards have been completely redesigned by Gruppo WISE, both in terms of its renewed and strategic appearance. In fact, the website was entirely designed and created, essential, clear and stylish. Black, the predominant colour, recalls the darkness of a theatre before the start of a play and of a film before the take. Black is the colour of the show, in which ProArtist is the leader.
Gruppo WISE also oversaw the redefinition of social platforms: the artists managed by the agency are the real stars. ProArtist's mission revolves entirely around them and their image: a management that comes straight, without the need for explanations. Just like for a successful show. There are the artists and for them, only the applause.