Gruppo WISE received two awards at the Italian BEA of 2018 (The Italian Festival of Events and Live Communication), superseding some of the greatest communication agencies in Italy. It won first place in the Non profit-Social-CSR category with its 1000 Miglia Charity project – ahead of FeelRouge Worldwide Shows' 'One Ocean Forum' that came second and GroupM | ESP (Entertainment & Sports Partnership) Italy's 'La Notte del Maestro' which came third. It also out-played every other company at the event by winning the special 'Best Effectiveness' prize before a jury, made up of top spending companies in the Events industry and other major associations.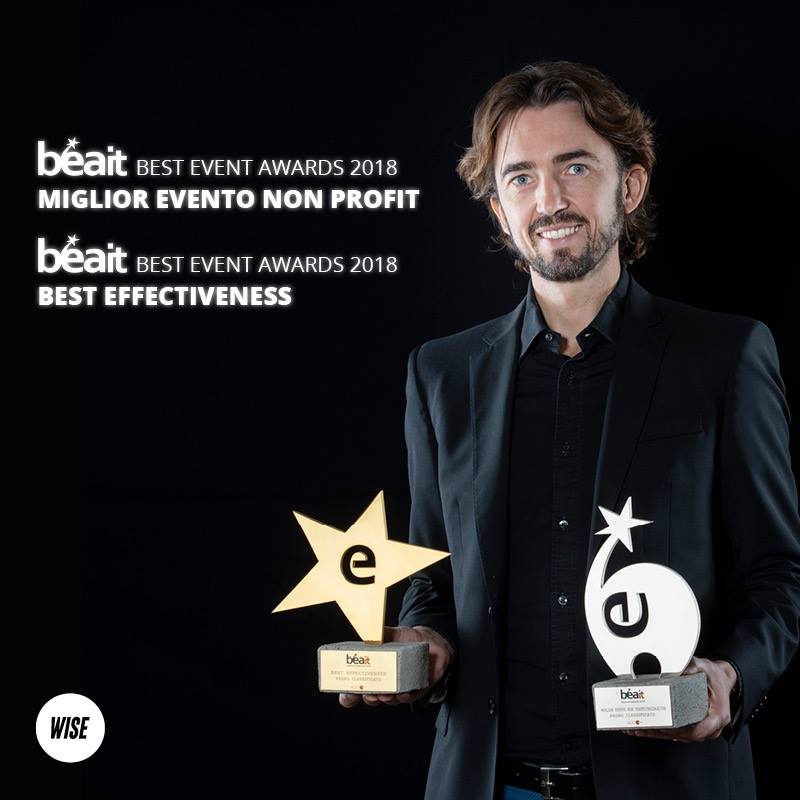 "Winning the Best Event Awards has been a beautiful surprise" explains Luca Mastrostefano, Gruppo Wise's CEO. "We were immensely proud to have been requested to create and run an event such as the 1000 Miglia Charity but we are now further gratified as its scale and perfect success have been recognised by coming first in the Non profit Event category and by winning the Special Jury's Prize. I would like to share this award with Maria Bonera who promoted the 1000 Miglia Charity and founded the Ali Solidali Association, with 1000 Miglia Srl that gave its name to the project, with La Zebra Onlus, beneficiary of the fundraising efforts and ACI Brescia, that first advocated the project, along with all our Partners. I would like to give heatfelt thanks to all of our Team at Gruppo Wise, who worked passionately and ceaselessly towards this project that, not only rallied the hearts of Italian people, but also tangibly helped the city of Brescia, by raising funds towards the purchase of the latest ultrasound device for Ospedale Civile cittadino (Brescia's local community hospital)."
These awards at a national event, reaffirm the passion and commitment with which Gruppo Wise deals with all its communication projects.