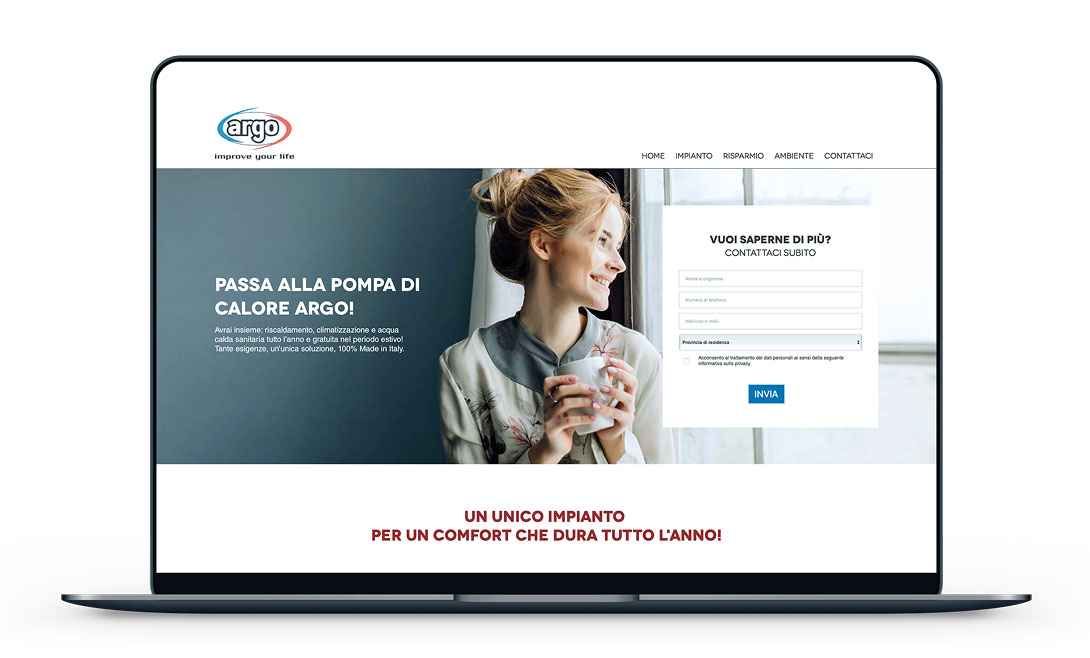 Do we only buy goods to stay cool in the summer and hot in the winter? No. Marketing can change consumer behaviour, if it knows how. Gruppo WISE certainly know how, as shown in their on- and offline marketing campaign for Argoclima, an Italian company specialising in A/C from renewable energy. Google Ads promoting heat pumps in the campaign are as successful now in the summer, in terms of registered interest, as when first launched earlier this year.
Gruppo WISE first designed a Landing Page to promote Argoclima's heat pumps, that made up the fulcrum of its campaign, and led to the creation of three networks, a research network for its clients interested in finding out more about heat pumps, a display network to attract some new clients and re-marketing network for old users to return to the landing page. It then made use of Social Media and Facebook in its campaign and in particular its B2C marketing.
770 people registered their interest in the first 180 days of the campaign, but Gruppo WISE chose to extend the campaign despite the arrival of summer and high temperatures, as the heat pumps' low energy consumption continued to garner interest. Now 32% of those having registered interest have purchased the pumps, after having visited the Landing Page on 2 or more of its networks.