For years, Italian energy company VIVIgas energia, has supported Telethon Foundation's charitable causes. Over time, it has launched 'Light the Way', a campaign to invest in science and innovative medical equipment to research rare genetic diseases and light the way for young victims. VIVIgas energia requested Gruppo WISE to launch its promotional campaign. Gruppo WISE further made a generous donation to the cause and decided to give Telethon 3 euros for every deal VIVIsostenibile Luce Gas (VIVIsustainable Light and Gas) closes by 30th June 2019.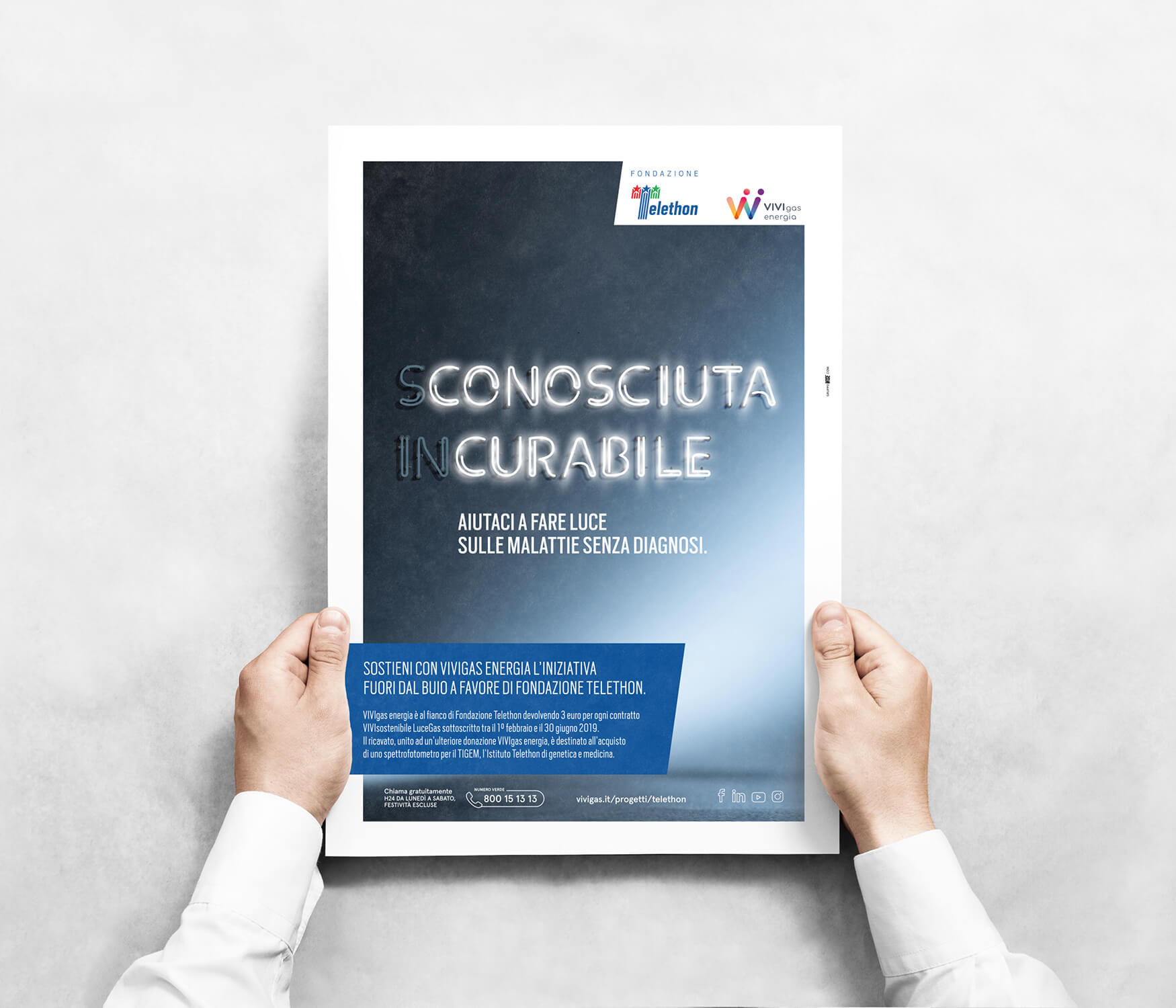 Gruppo WISE drew on the idea of 'Lighting the Way' and 'Bringing Light' to highlight its purpose, and play on words with S and In (in italian relating to Rare and Incurable) featuring in Led lights to showcase its noteworthy purpose. The campaign was heavily promoted on and offline, with further information sent to the company's clients and displayed in VIVIgas energia shops.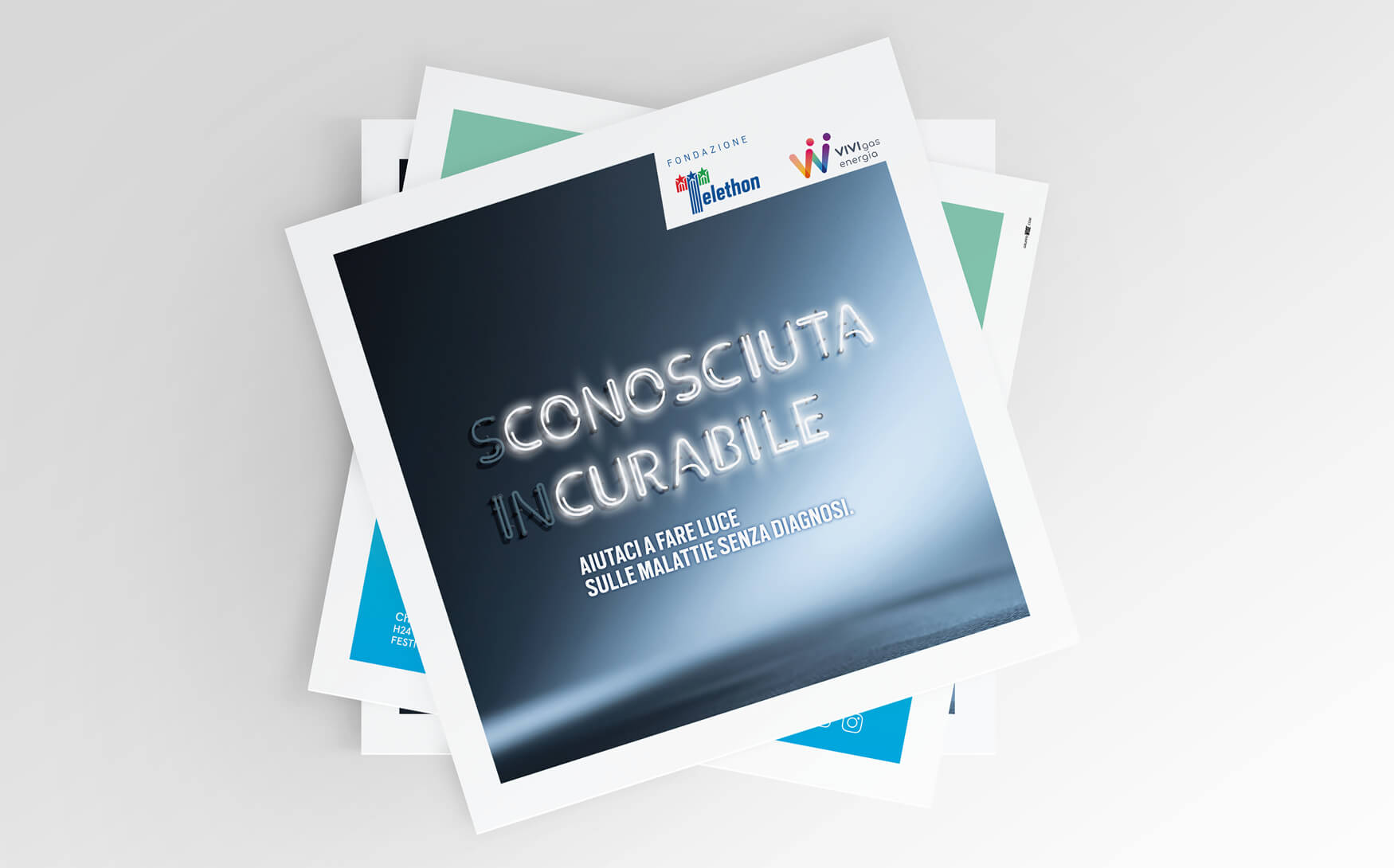 All proceeds will contribute to buying a spectrophotometer for TIGEM, the Telethon Institute of Genetics and Medecine.