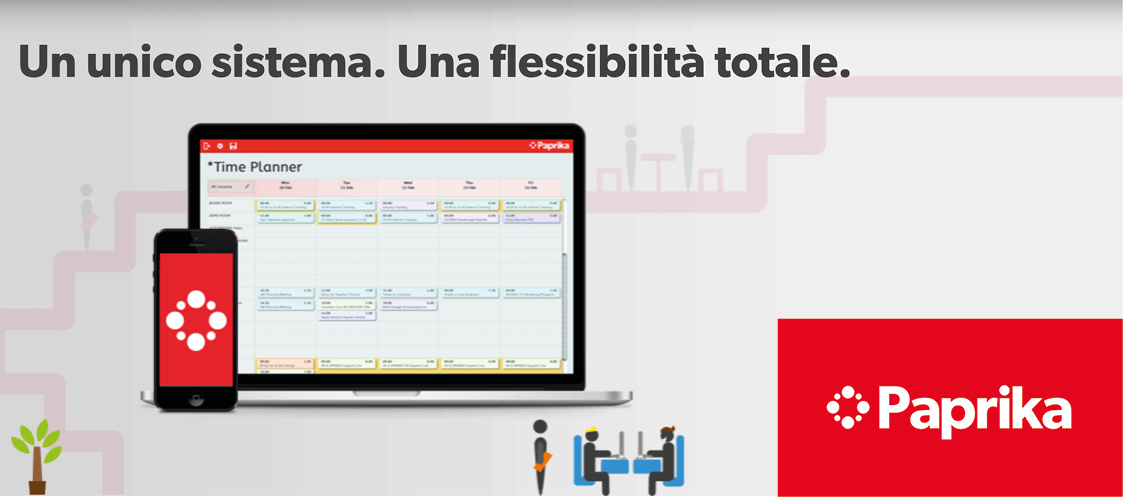 "A communications agency that is efficient, productive and versatile in the market place also able to optimize processes and organization, as well as providing  a punctual, immediate and winning service.  Our goal today is continuous growth towards excellence, which implies the best internal management to create effective integrated communication projects that respond not only to customer needs, but also leave a mark. To pursue this mission, Gruppo WISE  continues to modulate itself. It has done this through the use of space,  with the new headquarters in Brescia Due, through the implementation of resources and with the new team entry of Erica Danesi as General Manager. It is also achieving  this  at an organizational level by equipping itself  with what is one of the main management systems specifically designed for agencies, Paprika. A strategic investment to give a new structure to this growth path, because Paprika is not only a management platform, but a real digital tool that can make our work more efficient, combining creative ideas with integrated methods and processes, with the purpose of offering the best of creativity and concrete results".
So Luca Mastrostefano, CEO of Gruppo WISE, announced the implementation of ERP Paprika, in the Brescia communication agency both on the management front and on the accounting front. Chosen by high-caliber agencies all over the world to support their businesses, Paprika is a complete tool used to optimize internal flows such as contact management, budgeting, cost estimation, resource planning, performance statements and accounting.
Being a single integrated platform, it provides 360-degree services for agencies working at 360 degrees, Paprika reconciles and provides in real time all the data of the various departments, giving a complete and exhaustive picture of the various activities in order to undertake targeted actions and appropriate strategies accordingly.. Moreover, with powerful forecasting and reporting tools, this management system  makes the internal decision-making process quick and easy, showing where you started and where you want to go.
"Gruppo Wise  – comments Elisa Bernasconi, country manager for Paprika Software – has focused on a broad-spectrum corporate re-engineering from the commercial department to the administrative one, with particular attention to optimized project management processes. We are certain that the Agency is in a phase of maturation and growth that is ready for a  "qualitative leap" which it is pursuing through this and other strategic choices".
"In these 11 years – concludes Mastrostefano – Gruppo WISE has seen growth in the number of customers, resources and turnover . This, on the one hand demonstrates the quality of the path undertaken and makes us proud. On the other hand it has involved an increase in the management complexities that have led us to make this important upgrade at the level of internal organization. This choice further solidifies the foundations of the planned development both to concentrate on a wider territory and to continue to manage projects and business in an impeccable way, optimizing time and resources, in order to work better internally and consequently work as hard as possible for our customers".