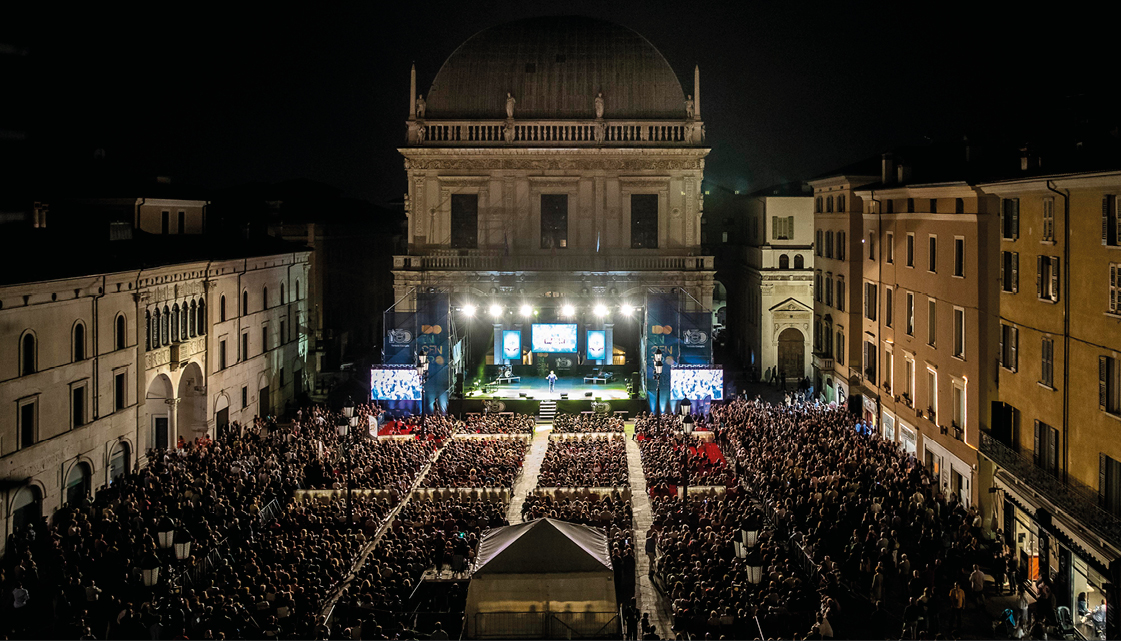 The venue: the prestigious Piazza della Loggia.
The protagonists: artists of national and international calibre.
The audience: over 8000 people.
Directed by :Gruppo WISE .
On 5th and 7th September, Piazza della Loggia hosted two events, conceived and organized by Gruppo Wise ,which catalyzed the city and the attention of the media.
The first event "VIVIgas BeTalent" in its final edition, staged a real talent show which was presented by the beautiful Maddalena Corvaglia.  The second event "100 in Centro – Colorado Night", which for the first time was hosted in  Brescia, on the occasion of the 100th anniversary of the 'Bentivoglio Macchine Utensili' company, brought  the artists of one of the most famous television shows, including Paolo Migone, Dario Cassini, Gianluca Fubelli and orchestrated by the hosts Paolo Ruffini and Diana Del Bufalo.
Two exclusive events, which were free and open to the city , came from the creative mind of Gruppo  WISE  that  fielded all the branches of the agency for a project of communication and integrated organization.
The communication and the promotion of the events were applied to the online supports – dedicated sites, social pages, campaigns – and offline – advertising, billboards, flyers and brochures. To all of this was added a media relations and press office work to enhance the shows, with interviews dedicated to the protagonists and to the events themselves.
Not only the organization and logistics were entirely in the hands of Gruppo WISE, for the actual show, but also for corporate events which were concurrent  to the shows: a private dinner for 350 guests and an aperitif for 50 for which the agency managed the catering and entertainment.
An organizational and communicative machine that has worked intensely and impeccably, enjoying the praise of companies, partners and institutions. Two events that have once again expressed the philosophy of Gruppo Wise, that is the ability, through their projects, to enhance and promote the territory and the companies connected to it.