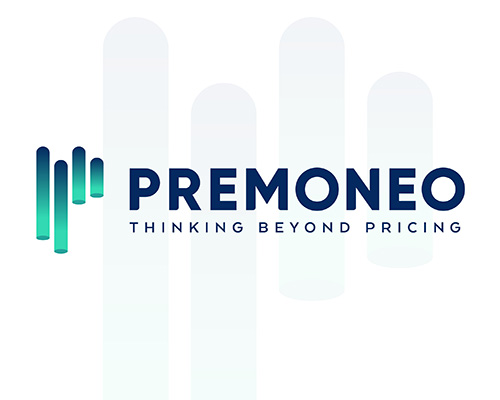 Premoneo has chosen Gruppo WISE for the definition of its communication strategy and the development of a new corporate image.
The Milanese company, has transformed its identity from an innovative start-up into a real advisoring company, supporting pricing, forecasting and segmentation activities thanks to Data Science and Artificial Intelligence.
Premoneo represents the natural evolution of Dynamitick, a milanese start-up, made up of consultants dedicated to dynamic pricing.
If Dynamitick's solutions focused vertically on the ticketing and travel sectors, now Premoneo is aimed at all markets, to meet the needs for a greater speed of reaction in the face of variations and the necessity to understand and predict the purchasing behaviour of its users.
What was the brand's request?
The Brand has grown and matured over time, and today it offers more complete services, which focus not only on software but on more in-depth advice thanks to Artificial Pricing Intelligence systems.
This is why Dynamitick asked Gruppo WISE to create a new name and image, more suited to their new identity, while at the same time defining the strategic positioning of the company.
Gruppo WISE  has developed a distinctive image that conveys the corporate values ​​of the new company.
The naming plays on the Latin term "moneo" – which has among its meanings "warn, advise" – and the prefix "pre" – which recalls the predictive gaze that represents the center of the Brand's activities.
The pictogram summarizes in the initial P the typical iconography of graphs and visualizations of price trends and fluctuations, while the colours recall the digital and tech sectors.
The decisive payoff: "Thinking Beyond Pricing" summarizes the company's mission, which is to look beyond data and the present to develop the future from a predictive perspective, also thanks  to the artificial intelligence used.