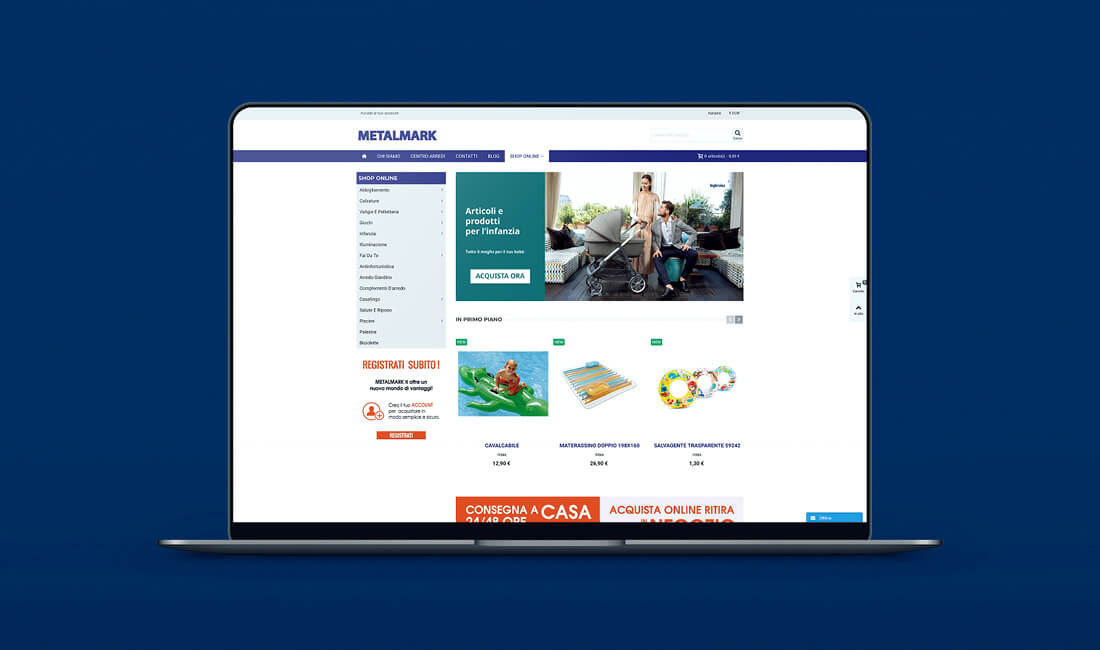 Over 30,000 products ranging from clothing to footwear, from toys to children's items, from furnishings to household items, from DIY to sports tools, from chandeliers to leisure products: the new Metalmark e-commerce by Gruppo WISE is online.
Metalmark is a leading brand in the retail sector in all of Lombardy: a multi-specialized group, which has made the motto "Quality, Quantity and Price" its winning key phrase.
The company, already equipped with a website, wanted to take the big step by entering the e-commerce system and entrusted the entire concept and realization of the voluminous project to Gruppo WISE.
The result is an advanced e-commerce platform which is at the same time intuitive and usable by any device, with the aim of offering the best user friendly experience in all phases of navigation, from the choice of products to the offers and purchase opportunities  up until  the finalization of the order.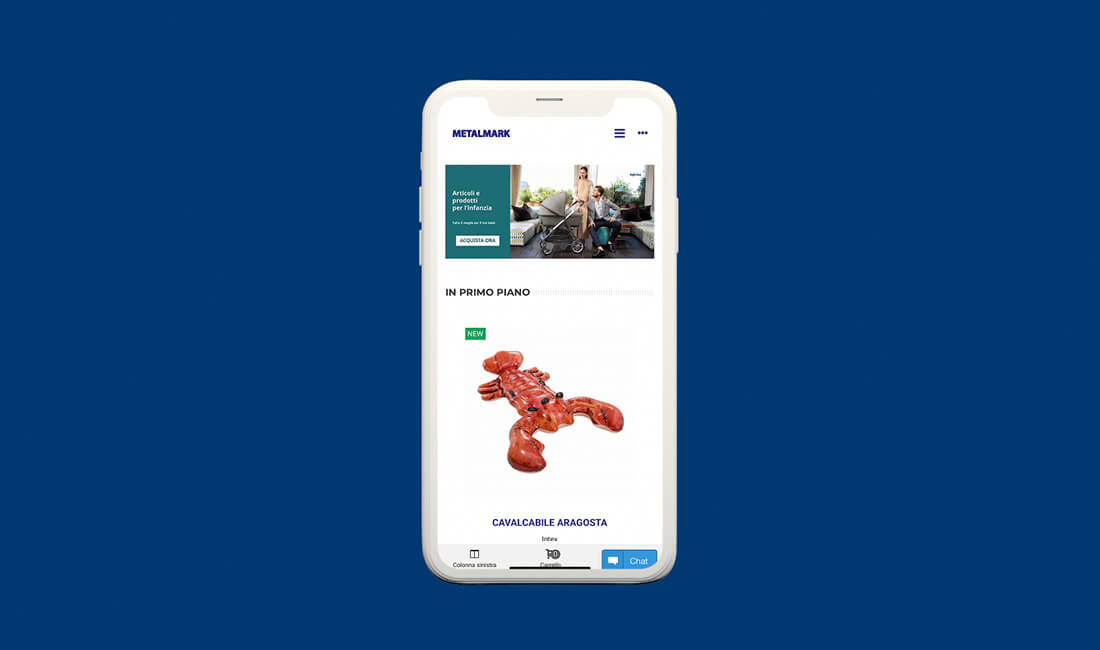 E-commerce is equipped with:
An optimized product search menu divided into categories that allows the user to immediately go to the desired item and refine its choice through the relevant sub-categories and search filters;
An integrated live chat, which allows direct contact with the online store;
A blog with useful tips for users;
A newsletter subscription format to stay updated on discounts and promotions;
An integration with the "Trovaprezzi.it" price comparison tool.
The e-commerce platform is directly connected to the company's management and warehouse, thus allowing a transparent, effective and direct sales service, synchronization of product stocks and after-sales assistance.
An ambitious project that saw the professionalism of Gruppo WISE  web department take centre stage, to give Metalmark an e-commerce coordinated with its image, functional and with an exceptional user experience.
GO TO METALMARK.IT