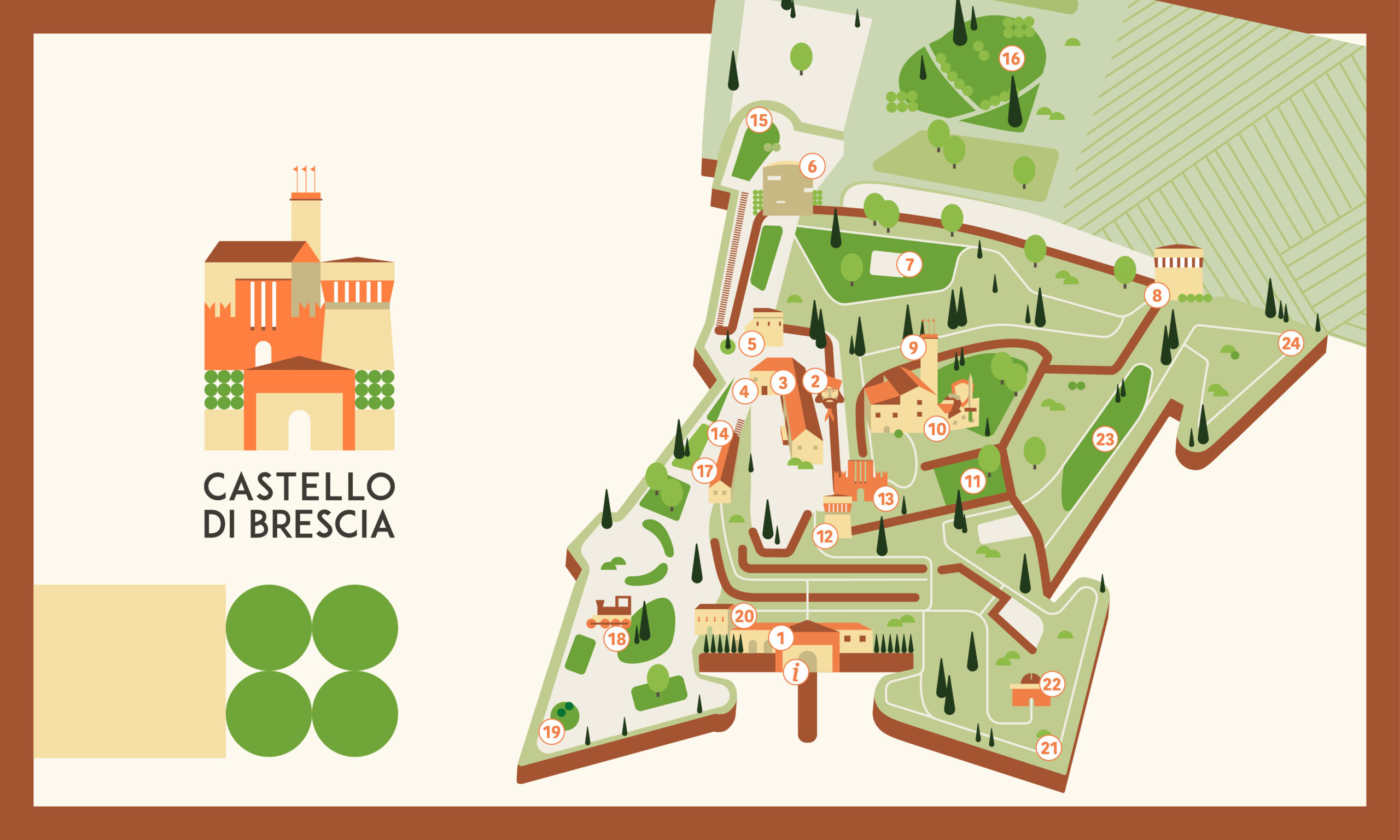 This year the Castle of Brescia has a new look to present itself to the vast public expected for the year of Bergamo and Brescia Capital of Culture 2023. To tailor it for Brescia Museums, Gruppo WISE had already started, the work of relaunching and restyling the fortress perched on the Cidneo hill, last year with an avant-garde and innovative project: the "Castle of Brescia Virtual Tour"; promoted in collaboration with the Brescia Sud Ovest Maclodio Rotary Club and the Brescia Musei Foundation.
Having become one of the most voted FAI "places of the heart" in 2020, deserving 3rd place nationally, the Brescia Castle enjoys such international prestige as to require a new brand identity in this special year.
By implementing a clear and defined territorial marketing strategy, an unequivocal branding was initially created that had liveliness and dynamism as the main keywords of the project. The logo, created by stylizing some of the most representative elements of the medieval fortress, was then recomposed in order to evoke the visitor's journey within a possible tour. This was then presented with its colours and distinctive features in all the communication media present in one of the most iconic monuments of the Lioness of Italy.
Map of the place, indications of the pathways, information signs of the various points of interest are just some of the supports that make it possible to provide the Castle of Brescia with a defined, young and attractive identity for the visitor's eye, captured by a lively and memorable colour palette.The new visual identity and the consequent modernization of the various supports in the Castle has a new look ready to tell its story in the year in which art and culture in all their infinite facets are the protagonists.
Gruppo WISE, historically active in many initiatives that promote culture, knowledge and recognition of the territory, has not missed the opportunity to be present also in the year of Bergamo Brescia Italian Capital of Culture 2023, promoting the rebirth of a pearl of territorial heritage.