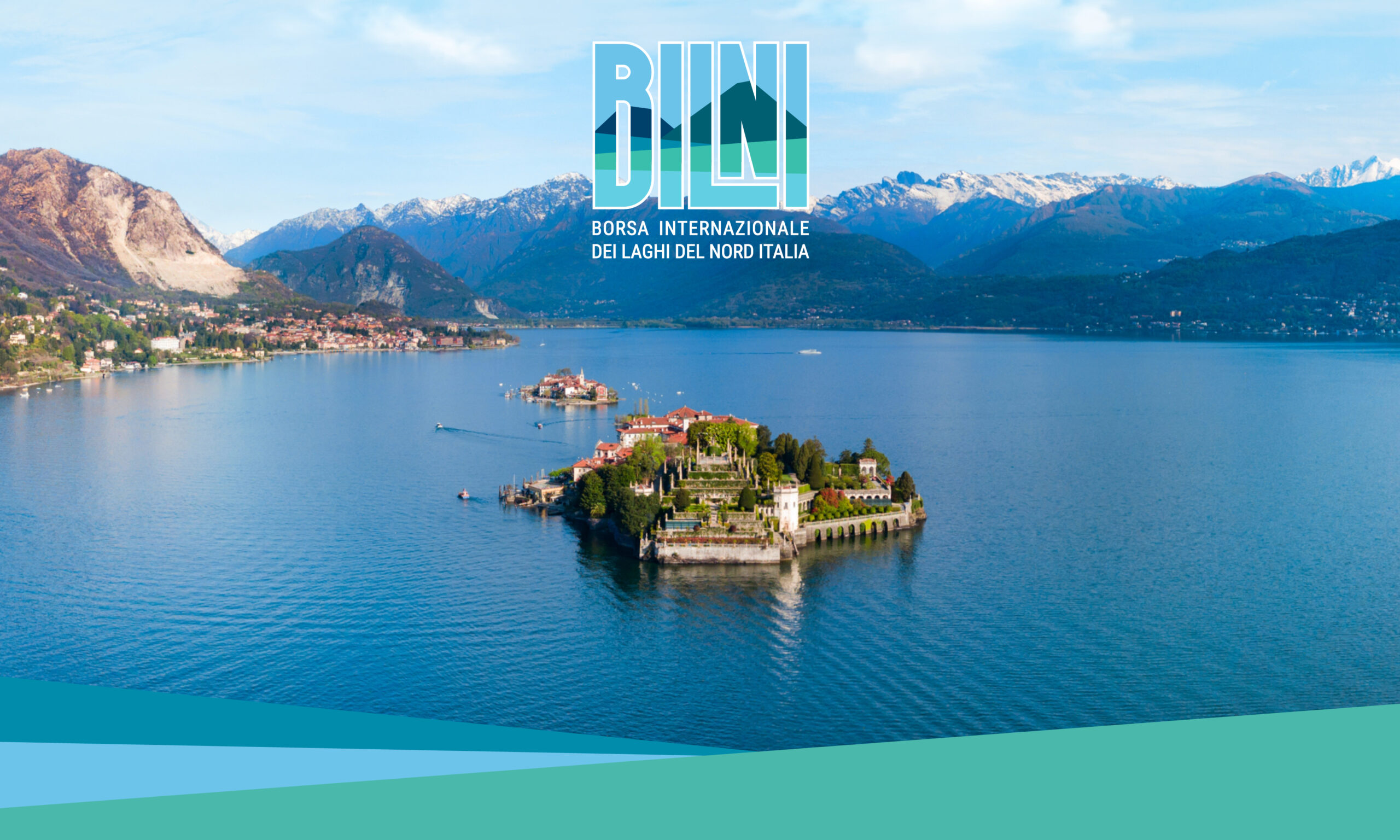 Gruppo WISE is alongside Fedora, a Special Company of the Monte Rosa Lakes Alto Piedmont Chamber of Commerce, in the enhancement of the landscape and cultural heritage of northern Italy through the XXII edition of BILNI, the International Lake Exchange of Northern Italy. In particular, this year, compared to the previous year, the spotlight is on Lake Maggiore and the wonders of Piedmont.
Moreover, the main objective for this 2023 edition is to enhance the landscape and cultural heritage of northern Italy through a B2B event aimed at international Buyers and Sellers. Gruppo WISE, already creator of the Brand Identity presented last year and of the Visual designed this year, in addition re-proposes itself as creator of the installations and supplier of logistical support to Fedora, organizer of "BILNI 2023", the only supranational promotional marketing initiative – dedicated to lake tourism.
From 22 to 23 March, leading operators in the hospitality sector, including Destination Management Organizations, Destination Management Companies, tour operators and food and wine operators, will be the protagonists of a workshop that is divided into the best facilities located along Lake Maggiore, unlike the 2022 edition which took place along the banks of four lakes including Lake Garda, Lake Iseo and Lake Como.
During the two days, the event is itinerant and sees the first date dedicated to Buyers where the chosen location is the 'Isola dei Pescatori', the only one in the Borromean archipelago of Lake Maggiore to be permanently inhabited and famous for its small characteristic village. March 23, on the other hand, is the day dedicated to the workshops and to a small part of the cruise that will accompany the Buyers from Stresa to Verbania where they will stop to meet the Sellers. This precious exchange opportunity will take place in the early morning and before continuing in the afternoon there will be an opportunity for Buyers to discover the wonders of the famous Villa Giulia during lunch. The day will come to a close with a gala dinner in a splendid two Michelin star location. 
Over 140 Italian operators will meet 80 Buyers from countries all over the world such as: Armenia, Austria, Belgium, Brazil, Canada, China, Czech Republic, France, Germany, Hungary, Israel, Italy, Latvia, Netherlands, Norway, Philippines, Poland, Romania, South Korea, Spain, Sweden, Switzerland, Ukraine, United Arab Emirates, the United Kingdom and the United States.
The project, which for the second year in a row sees Gruppo WISE as a virtuous partner, has an international scope and allows industry professionals to be provided with multiple opportunities for valuable exchanges and networking.