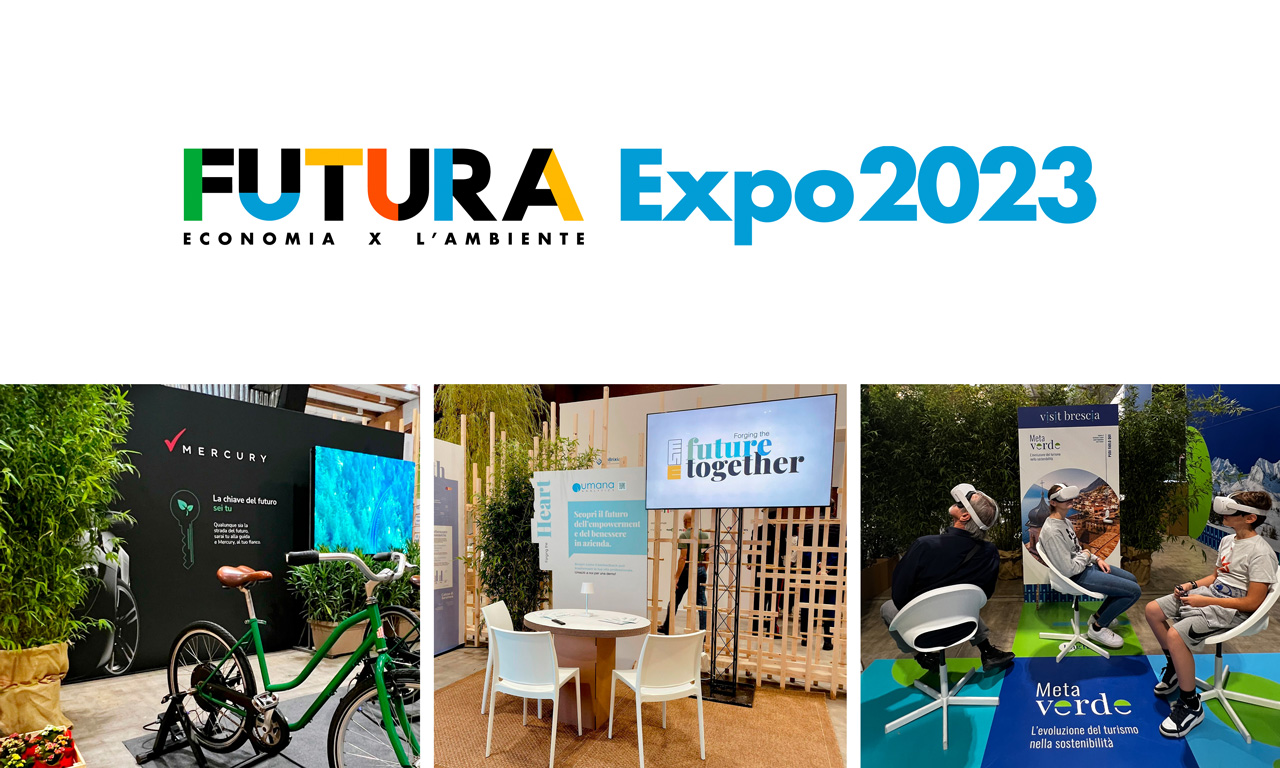 Confronting the environmental sustainability of our society and production activities is no longer just a choice. Today, in fact, it has become an indispensable duty, in order to start an open and transversal dialogue that can give substance to virtuous and shared paths.
Gruppo WISE believes that, with this approach, it is crucial to support virtuous and committed companies in an effective process of communication and sharing of their commitment. And this is to achieve a double objective: to consolidate the targets achieved to further raise the standards and to generate a business culture that goes beyond the boundaries of the company itself, for a virtuous contamination of the system.
For this reason, in the three days of the second edition of Futura EXPO – Economy for the Environment – trade fair hosted at Brixia Expo from 8 to 10 October – Gruppo WISE designed and implemented sustainability projects that conveyed the values of Mercury companies, Metallurgica San Marco and Visit Brescia in their exhibition, starting from the design of the stand up to the thematic itineraries described with immersive technology and specific initiatives.
There were over 30 thousand visitors interested in learning more about and discovering the current and future sustainability paths described by the 124 exhibitors and in the over 270 thematic meetings hosted by sector professionals and representatives of the world of business, politics and institutions.
An opportunity for discussion between different subjects who cannot only help but to cooperate towards a common goal.
Achievable, however, only through a moment of dedicated matching, revealing one's values and inserting them into a large system that can draw a new profile for our tomorrow.