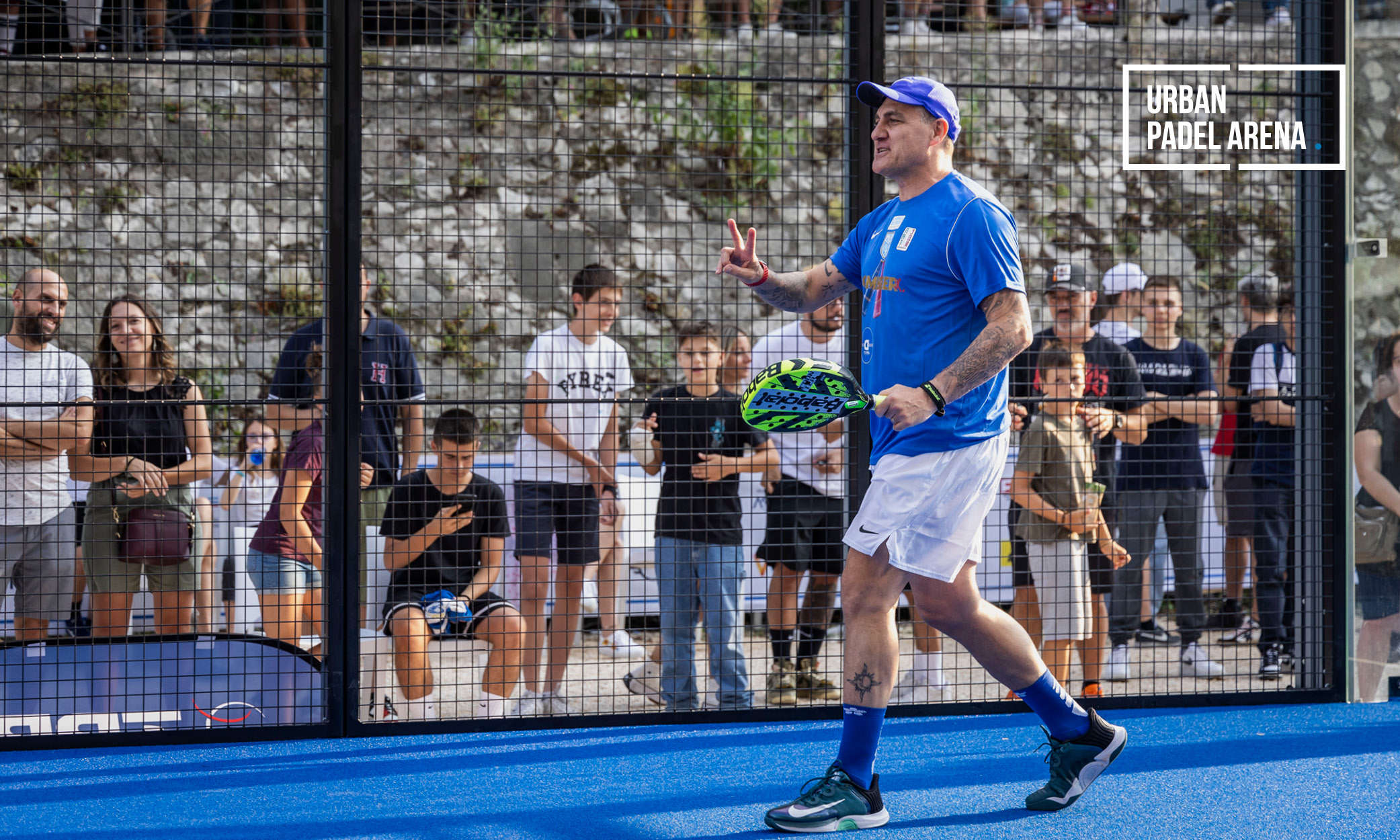 Territorial marketing and sports come together in the three-day event titled Urban Padel Arena. The ambitious and unique challenge taken on by Gruppo WISE at the beginning of July was to enhance a renowned and historic location like the Brescia Castle through one of the most engaging sports disciplines of recent years, padel.
Urban Padel Arena, a fully dedicated padel event, was characterized by the extraordinary operation of bringing a padel court to the Castle for the first time in the city's history. The realization of this project was simply exceptional, considering the complexity of the chosen location and the grandeur of the historical fortress. The beauty and elegance of the place perfectly merged with the modernity and innovation of padel, creating a fascinating and unique combination.
It was a special occasion for all padel enthusiasts, and not only, to live an unforgettable experience, where they could also witness the finals of the "Bobo Padel Show – The Battle of the Clubs," a format involving sportsmen, professionals, and Football Legends. The project, in collaboration with the city designated as the Capital of Italian Culture 2023, allowed curious onlookers and enthusiasts to watch the matches, held inside the historic Sferisterio of the Castello, on a specially arranged padel court. The Football Legends were led by Bobo Vieri, the face of "Bobo Padel Show – The Battle of the Clubs," along with Lele Adani, Tomas Locatelli, Massimo Maccarone, Alessandro Budel, Gigi Di Biagio, Nicola Amoruso, and Mark Iuliano. Eight footballers – legends who competed in a series of high-tension matches.
In addition to the football champions' tournament, the event program was enriched with team building activities dedicated to partner companies and trial courses for children and beginners, in collaboration with the Centro Timing and the Italian Padel Federation.
Through the three days of Urban Padel Arena, the renowned site, previously honored as a Place of the Heart by the Italian Environmental Fund (FAI – Fondo Ambiente Italiano) at the national level, was further enhanced. The event also contributed to strengthening the identity of the chosen territory, promoting greater social cohesion fueled by healthy sporting values. An exciting experience that involved and allowed the promotion of multiple realities during the numerous activities organized throughout the three days.