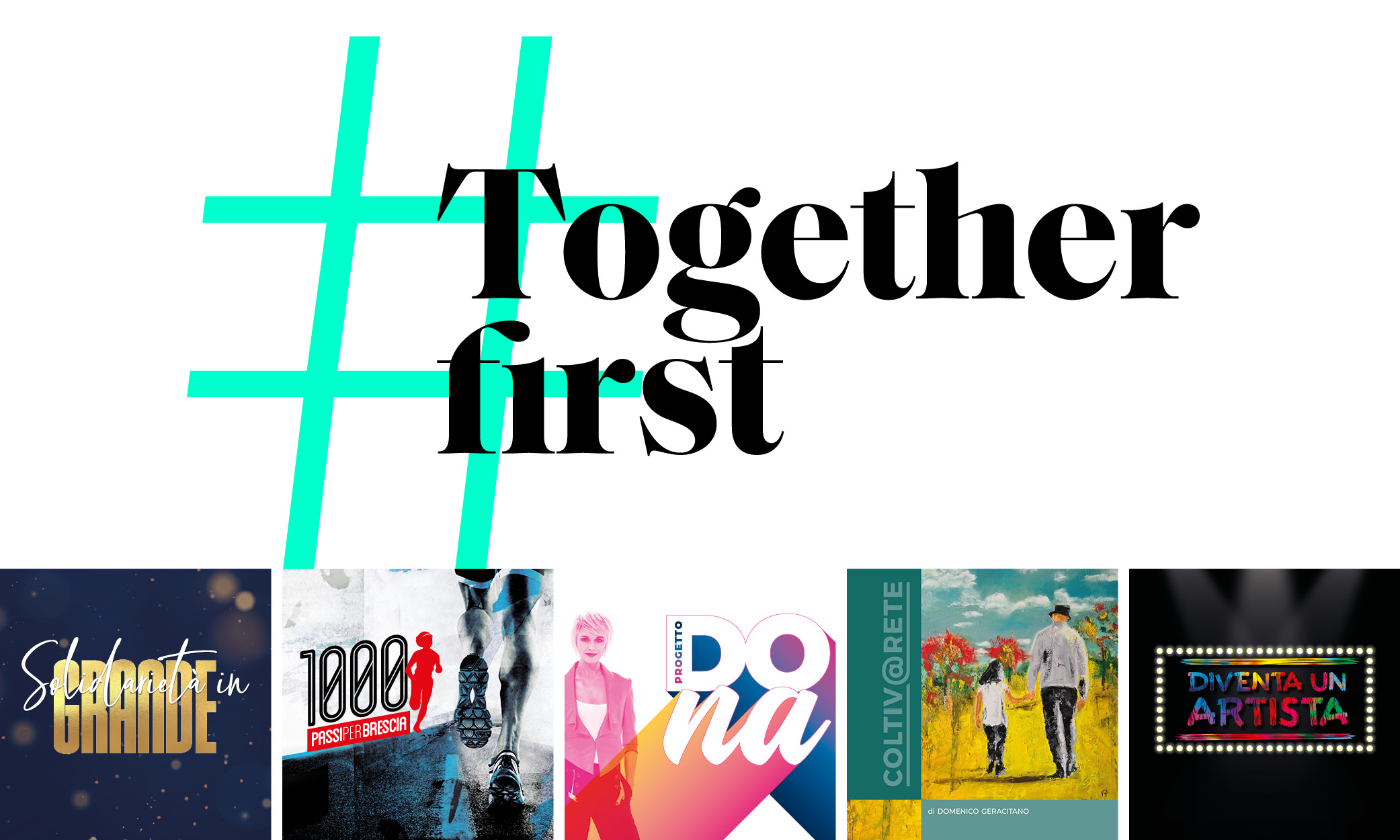 For Gruppo WISE, the positive impact for the community becomes "#togetherfirst" not a simple hashtag but an important perspective dedicated to events and benefit initiatives to which the company has adhered for several years.
Events, charity dinners and solidarity projects enrich the range of appointments and social initiatives that the Integrated Marketing and Communication Company carries out annually, together with the main business objectives. Last year, the star solidarity project of 2022 was "DOna", an initiative strongly desired by the Nadia Toffa Foundation in collaboration with the Rotary Club Brescia Sud Ovest Maclodio, which saw the fundraising of 183,000 euros for the purchase of an innovative system composed of an ultrasound and neuronavigator for the oncological neurosurgery department of the Spedali Civili of Brescia.
In 2023 on the wave of solidarity, Gruppo Wise continues with the adhesion to projects and initiatives aimed at the community. First, not in order of importance but of the time line, the solidarity show "Become an Artist", organized by the Objective Smile association in collaboration with Centro Bresciano Down, in which the actors on stage were the young people of the centre who performed in an engaging Family Show. The proceeds of the event were entirely destined to AIL Brescia in support of the scientific research project in the field of lymphomas. An exciting appointment that turned the spotlight on the talent and passion of the artists on stage, making them the undisputed stars of the day.
Another project that falls into the #togetherfirst category is the publication "Coltiv@rete" in which Gruppo WISE has joined Domenico Geracitano, Chief Technical Collaborator of the State Police at the Brescia Police Headquarters, in his latest editorial project. The volume, written with the intention of making young people and others aware of the conscious use and dangers of the internet, is part of a series of 5 other volumes, all with the aim of becoming a useful and educational tool on the web.
However, to do good still takes the stage with the show "Solidarietà in Grande", an important charitable activity that raised the curtain at the prestigious Teatro Grande in Brescia. The event, organized by the Rotary Club Brescia Sud Ovest Maclodio in support of the ANT Onlus Foundation, active for 25 years, which is constantly engaged in home care for cancer patients and their families. Gruppo WISE was also involved, as a strong supporter of the initiative, it celebrated the twenty-fifth anniversary of the association by proudly supporting the cause. Proceeds from the event were donated to support the Foundation's ongoing projects. The last appointment to date for #togetherfirst was "1000 Passi per Brescia", the non-competitive race organized by CorrixBrescia on the occasion of the 1000 Miglia.
The initiative raised funds to be donated to the non-profit Ethiopian Aid Center for the construction of a nursery school in Ethiopia. Also, on this occasion WISE decided to be a supporter of the initiative by participating with enthusiasm in future scheduled races.