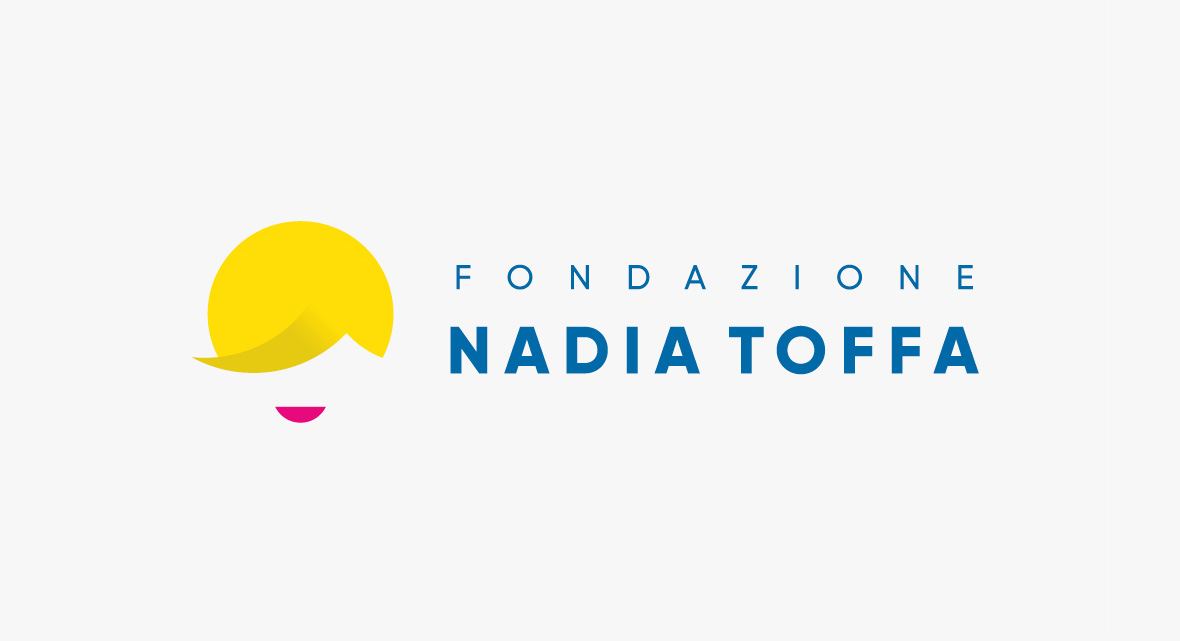 "It's wonderful to see how everyone is making their skills and services available to help bring this project to life. We, as Gruppo WISE, are giving our support through what we do best, communicating to everyone how important this Foundation is and its high level goals, making it known more, recognizable and valued. What moved around the Nadia Toffa Foundation was a real network that involved institutions, associations, entrepreneurial forces and companies. It started from Brescia, its hometown, but it is already spreading nationally. A collaborative network born spontaneously around a purpose, celebrating Nadia's memory by doing what she knew how to do best, helping and giving a concrete voice to the weakest and to those who need it most".
With these words Luca Mastrostefano, CEO of Gruppo WISE and friend of the Toffa family – comments on the constitution  of the Nadia Toffa Foundation, dedicated to the young investigative journalist who has always stood out for her commitment and courage, who died prematurely due to  cancer against which she fought without ever losing her smile. The foundation was officially presented on the 3th  December 2019 in Brescia, at Palazzo della Loggia, by Emilio Del Bono – Mayor of Brescia; Andrea Gambini – President BESTA; Gaetano Finocchiaro – Director of the Neuro Operative Unit – BESTA Oncology; Stefano Karadjov – Director of Brescia Museums; Edoardo Ferrari – President of the Rotary Club Brescia South West Maclodio and of the entire Toffa family, mother Margherita, sisters Mara and Silvia and father Maurizio. The Mayor of Milan, Giuseppe Sala wanted to offer his contribution by sending a video message where  he recalled how much Nadia had always struck him for her strength and  courage.
"Nadia during her life had always fought to make the voice of those who were not listened to, heard, to bring up issues which had been marginalized and to give concrete help to those in need". – commented Margherita Rebuffoni, Nadia's mother. "Her will and her mission were the driving force that led us to want to create something with which we could pursue her desire to do good. Our family has united in the idea of ​​creating a foundation dedicated to her and from there wonderful people have turned around this project, that today has come to life.  Even in the image we have chosen to represent the Foundation, expresses Nadia in all her being, in her smile and her joy. I therefore thank all those who are spending time, energy and professionalism at the service of this project that wants to concretely help those who work every day to improve the health and life of the weakest and most defenseless, pursuing the values ​​of solidarity and the search for the truth of which Nadia has been a symbol and for which in her lifetime  she was always committed to".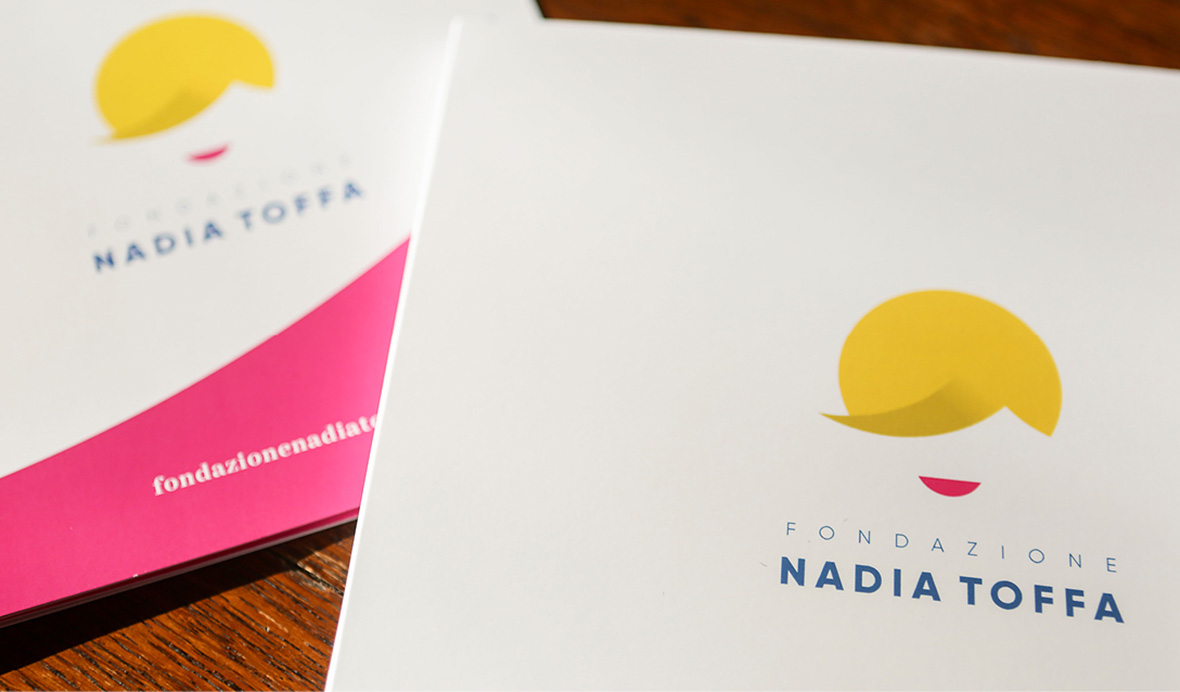 An unmistakable smile and an explosion of colours that fully represented her character.
With these inspirations  Gruppo WISE has designed and created the official logo of the Nadia Toffa Foundation, celebrating those features that made her unique. The pictogram, which recalls her smile and her blond hair bob which was her distinctive  sign, is made up of pure and sober circular shapes and refers to the symbolism of the circle, expression of unity, solidarity, absence of division and discrimination , all the values ​​that Nadia epitomized and that the Foundation will continue to pursue with a very clear mission: to carry forward her wishes and her battles.
The Foundation will do this by helping research against cancer and other diseases, providing support to people in need and developing projects in disadvantaged areas, mainly in Italy. In particular, there are three areas in which energy and resources will be invested: health, the environment and the social sphere. To date, the three main beneficiaries have been identified. First, the Carlo Besta Neurological Institute in Milan, where Nadia was treated and followed by Professor Gaetano Finocchiaro.
"We want to give all the people who like Nadia have contracted a disease like glioblastoma, more time and more hope". It is absolutely necessary. – explains Professor Finocchiaro. "This is why our research now points in two directions. The first: to make the immune system's response to the tumour more powerful and precise, immunotherapy, therefore making "new" lymphocytes arrive that recognize the tumour as an enemy, "other than itself". The second: to acquire a greater and better understanding of glioblastoma, with the possibility of analyzing DNA and RNA of the tumour through lumbar puncture and, we hope in the future, through a blood sample".
The other two beneficiaries will be the Pediatric Oncology Department of the SS. Annunziata of Taranto, which Nadia  helped to found by promoting a fundraiser, and some associations that operate in the' Land of Fires', an area which was often the subject of her investigations.
"Nadia was very attached to Taranto – explains Mara Toffa – and contributed with her commitment to highlighting the stories of the many sick children due to the pollution of the steel industry. Thanks also to the famous fundraising of the T-shirts "Ie Jesche Pacce Pe Te" with the "Friends of the Mini Bar" she succeeded in contributing to the foundation of the Pediatric Oncology Department of the Holy Father of Taranto, which will soon be named in memory of Nadia. With the activities of the Foundation we want to continue contributing to this department, which for Nadia was a mission. Furthermore, with the coordination of Father Maurizio Patriciello we will support the associations that are working to improve the lives of the people who live in the "Land of Fires".
"There are many initiatives that will be implemented to achieve these goals," added Silvia Toffa. Fundraising has already begun through the proceeds of the book "Non fate I bravi". T-shirts were then created with a drawing that Nadia  had designed which celebrates life. Thanks to the availability of the people around us who believe in this project, charity events will be organized".
One is already scheduled for 5 June 2020 and will be held free of charge at the Santa Giulia Museum. "Making art is also a form of social and political commitment, in the highest meaning of the term in a civic sense and building citizenship. – comments Stefano Karadjov. For this reason, the professional history of Nadia Toffa, in the pursuit of research, clarity and transparency, is close to the ethics that moves our institution. We are therefore particularly proud to host the first event of the Foundation, demonstrating our closeness to solidarity initiatives, thus joining the network of local companies that, we are sure, together will be able to make an important contribution to the mission of this newly founded Foundation".
The Nadia Toffa Foundation is also supported by the Rotary Club South West Maclodio which has decided to donate most of the money raised between 2019 and 2020 to support these initiatives. "The most beautiful and noble thing we can do as people and Rotarians – explains Edoardo Ferrari, president of the Club – is to give our professional time, dedicating it to do good. We are really happy to be able to contribute to the Nadia Toffa Foundation, with which we feel we have a bond of affection and closeness. We also fully appreciate the Foundation's mission to allocate funds to research. Our club is very sensitive to health and prevention issues, so much so that it was a pioneer in Lombardy in financing the first prostate cancer prevention campaign, in collaboration with the Bieler Stefanini Foundation and the Poliambulanza Foundation".