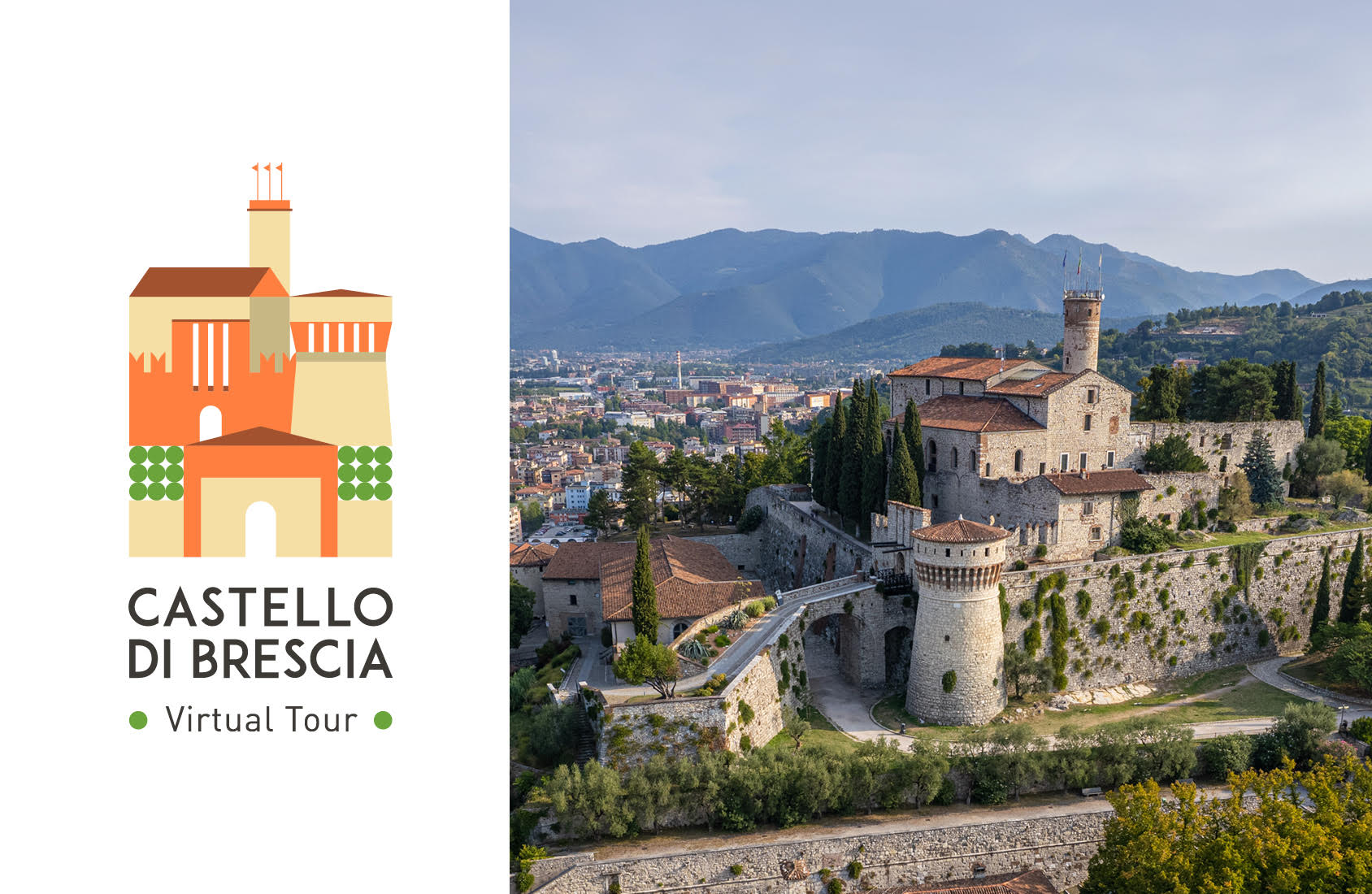 An ambitious initiative that stems from the creation of the Brand and arrives at the virtual tour thanks to a network of 17 partners
Brescia, 7 October 2021 – Gruppo WISE gives life to another ambitious project promoted by the Rotary Club Brescia Sud Ovest Maclodio and Brescia Musei Foundation: "Castello di Brescia Virtual Tour".
The initiative is one of the first, if not the first ever, dedicated to Brescia and Bergamo, the Italian Capital of Culture 2023. Welcomed by 17 partners, "Castello di Brescia Virtual Tour" is presented not as a simple promotional tool for the site and of the city, but a true gesture of love for a monument that in 2020 became one of the most voted FAI "well loved places ", earning 3rd places out of the 100 sites in the running.
An enhancement that the Castle also deserves and above all in view of the year dedicated to the City.
From idea to creation
To develop the "Castello di Brescia Virtual Tour", a promotion strategy was activated that started first with the creation of the "Castello di Brescia Virtual Tour" Brand, then with a website presenting the project, an emotional video and the related navigable virtual tour. here: www.castellodibresciavirtualtour.com
A visit "to the Castle" that becomes a new and engaging opportunity to discover and re-discover an Italian beauty even in the "rooms" usually closed to the public. Exceptional guides will accompany the virtual visitors' path and fascinate the user with history, culture and curiosity.
13 storytellers, 22 points of interest, 20 hours of footage, 13 sets and lots of successful first takes. These are some numbers that led to the creation and the beginning of the success of the Virtual Tour Castello project, and which will lead it to a stage of excellence in 2023.
Even the Partners themselves were invited to amplify the message through their website and their social channels, supported by the creation of ad hoc materials and in line with all the fil rouge of the "Castello di Brescia Virtual Tour" brand. The target? Create a network for the enhancement and promotion of the historical and architectural heritage of one of the most representative places in the city, loved by Italian and international tourism.
The Brescia Castle Virtual Tour: an international project as well
Precisely because of its international relevance, it was decided to create a version of the site in English and to propose videos with subtitles in the language in order to bring the largest possible number of people closer to the priceless heritage that is Brescia Castle.
All that remains is to wish you good viewing and invite you to share this particular showcase in which one of the most beautiful treasures of the city of Brescia is exhibited.