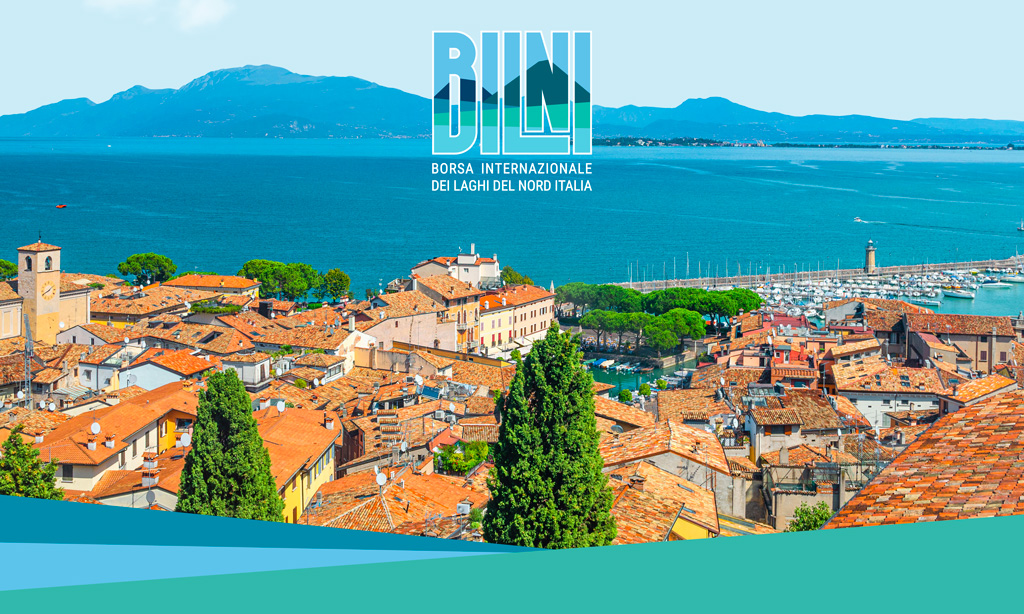 Enhance the landscape and cultural heritage of Northern Italy through a B2B event aimed at buyers and international sellers. Gruppo WISE is the creator of the brand identity, the installations and supplier of the logistical support to Visit Brescia, organizer of the "BILNI 2022" event, the only promotional marketing initiative dedicated to lake tourism.
In fact, from 23 to 27 March, with headquarters in Desenzano, in the province of Brescia, leading operators of the sectors of the hospitality industry, including Destination Management Organization, Destination Management Company, tour operators and food and wine operators, will be the protagonists of a workshop that will be organized using the best facilities located along the shores of Lake Garda, Lake Iseo, Lake of Como and Lake Maggiore.
Over 150 Italian operators will meet eighty buyers from the USA, Canada, Australia, United Arab Emirates, Russia, South Korea, India, Iran, Great Britain, Sweden, Norway, Denmark, Belgium, Holland, Germany, Austria, Switzerland, France, Spain, Slovenia, Poland, Czech Republic, Hungary and Bulgaria.
The international project will provide sector professionals with a return to the in- person business trip, after the widespread limitations imposed by the COVID-19 pandemic. A B2B event which is dedicated to the natural wonders of Northern Italy. It will involve the participants in an experience through the excellence of the territories and the know-how made in Italy, specialized in lake tourism. It will also serve as a spur to a restart of the international tourism system, assisting the mutual knowledge of the areas visited and their promotion.
Gruppo WISE, through its business, contributes to making the matching initiative a business experience of great importance, engaging and in the name of excellence. The attention to detail, the consistency of the communicative message with the objectives of the event and the exaltation of the scenic wonders are at the heart of the proposal that Gruppo WISE provides for the 2022 edition of "The International Lake Exchange of Northern Italy".