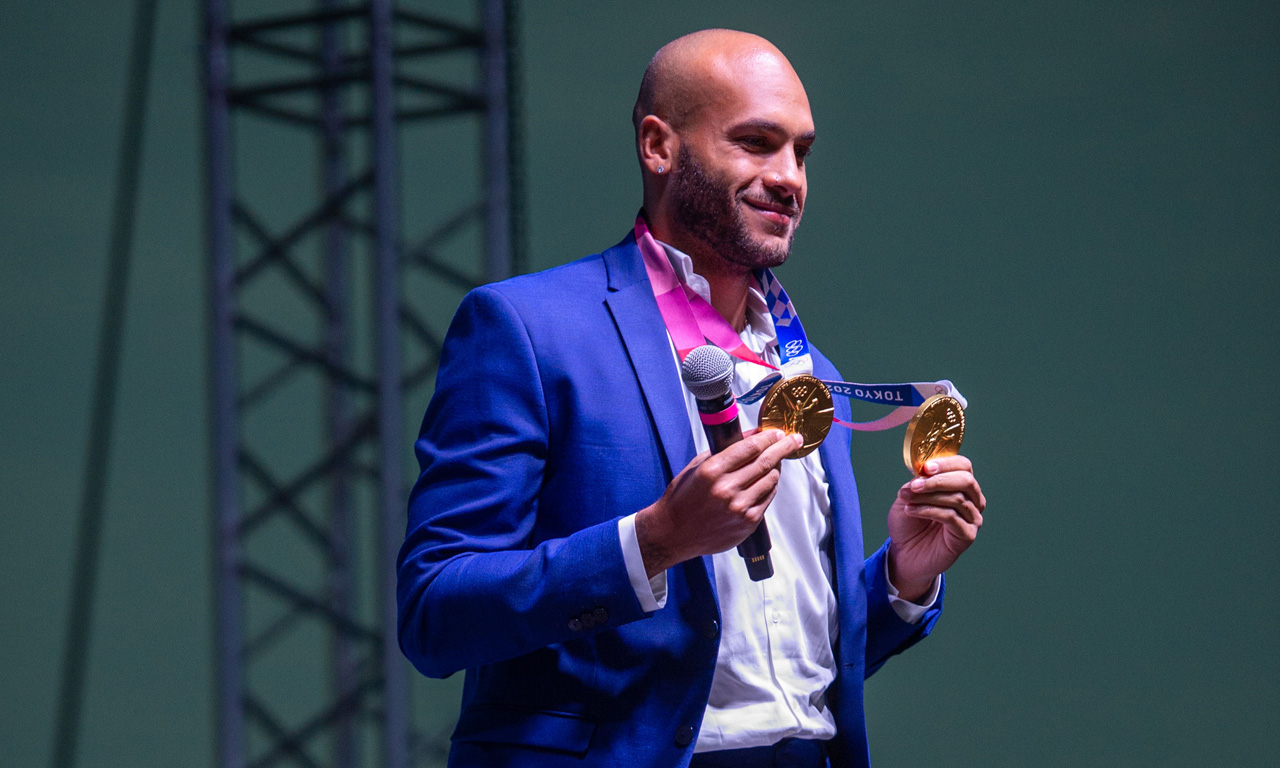 It will not be a simple event that will celebrate Marcell Jacobs and his sporting achievements in Desenzano del Garda on Saturday 25 September but also and above all a moment of genuine sharing with the community that raised him, on and off the athletics track, and that it has witnessed the commitment and sacrifices required to reach the highest point in an athlete's life ambitions.
An Olympic gold medal in Tokyo, Marcell Jacobs will return to his Desenzano for a meeting open to the community, strongly desired by the administration of the Garda municipality. He will do so in the "Tre Stelle" sports facility (Viale Michelangelo, 475 in Desenzano – Saturday 25 September at 6 pm), in the place where Jacobs' career took its first steps and where it all, in a certain sense, began.
The meeting, promoted by the Municipality of Desenzano and organized by Gruppo WISE, will convey the history of the man and the athlete: a portrait will emerge in which determination and courage will represent the irreplaceable elements for the achievement of sporting and personal goals, so indissolubly related.
To celebrate the fastest man in the world, there will also be:
On. Mariastella Gelmini: Minister for Regional Affairs and Autonomies
Guido Malinverno: Mayor of Desenzano del Garda
Carlo Mornati: Coni General Secretary
Giovanni Mauri: Lombardy Regional President of FIDAL
Giusy Versace: Multi-medaled Paralympic athlete, TV presenter and Italian politics
Giovanni Signer: Commissioner of Fiamme Oro of Brescia
Finally, sport and art will merge: it will be the Olympic gold that will seal this union for the benefit of the community.
A golden opportunity, therefore on Saturday 25 September which will allow all participants to breathe a little bit of those Olympic successes that united all of Italy during the magic of the now historic "9.80 seconds".