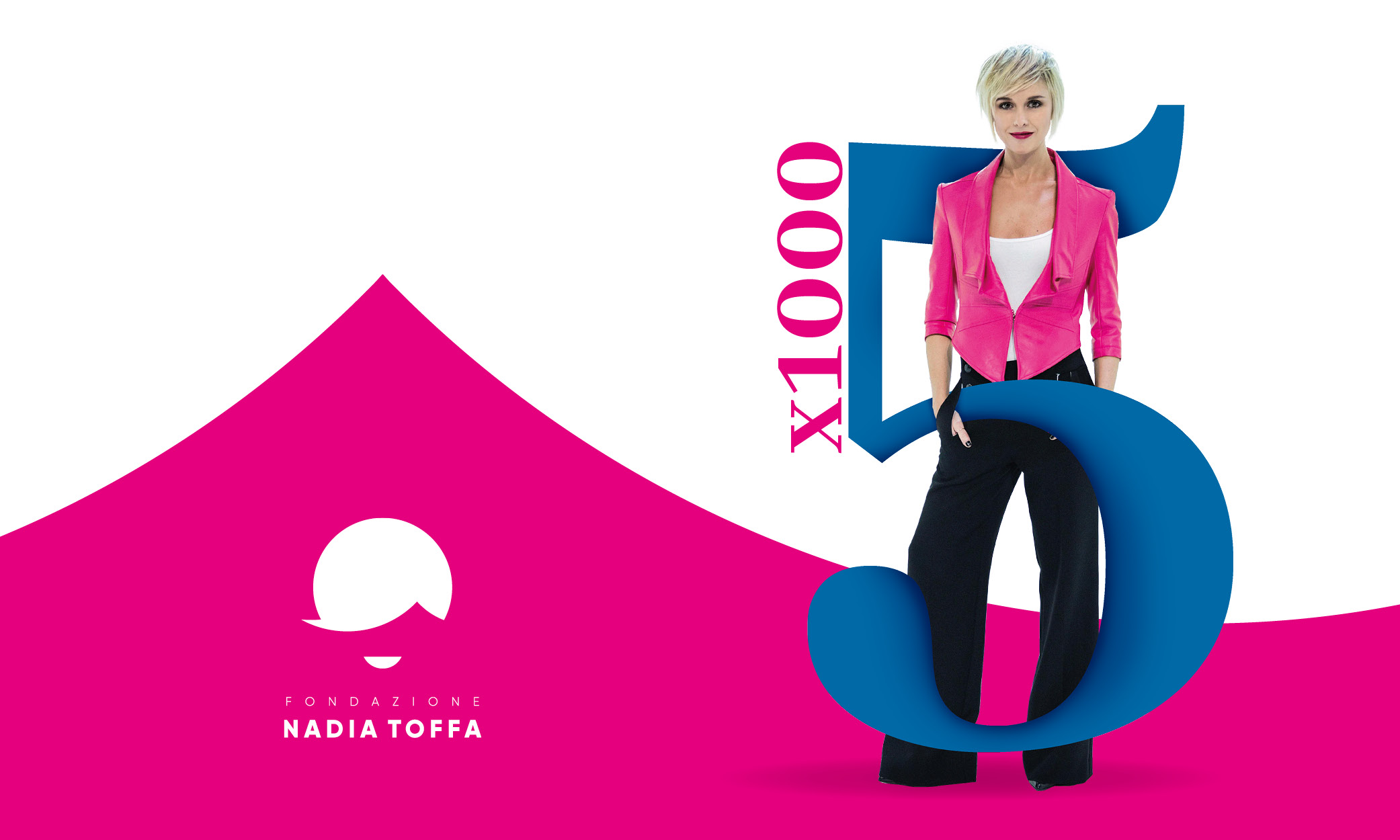 Gruppo WISE has supported the Nadia Toffa Foundation since its creation, in December 2019 which was created in memory of the journalist who died in August of the same year of a brain tumour. She was only 40 years old. Strongly desired by Nadia's family, the Foundation is oriented towards a goal that is as noble as it is socially useful: to keep alive her memory and professional commitment which was always aimed at defending the weakest and fighting injustice.
"We have a thousand reasons to be good" is the web campaign of the Nadia Toffa Foundation, which promotes the destination of the 5X1000 to charitable and solidarity projects, primarily aimed at raising funds for research against cancer and supporting conditions of fragility. The title of the campaign is inspired by «Don't be good. The testimony she left us »(Chiarelettere): a collection of unpublished texts, written by the journalist in her last months of life.
The entertainment world joined the initiative with great enthusiasm. In fact, Alessia Marcuzzi, Cristina Chiabotto, Piero Chiambretti, Monica Leofreddi, Omar Pedrini and Nunzia De Girolamo have promoted the visibility of the campaign, publishing news of it in their Instagram stories.
In recent days, the Nadia Toffa Foundation has donated funds to the Neurosurgery Unit of the San Raffaele hospital in Milan for the project "Liquid biopsy in brain tumours"  and to Don Maurizio Patriciello, parish priest of Caivano, in the Neapolitan area, a sincere friend of Nadia, to cancer research and support for his work in the municipalities of the Terra dei Fuochi.
Part of the proceeds from the sales of T-shirts with the reproduction of a picture painted by Nadia, party favours and the posthumous book entitled «I will wait for you all my life. Thoughts of love "(Chiarelettere) containing reflections on love written by the journalist in the last months of her life, contribute to finance the charitable works of the Foundation.