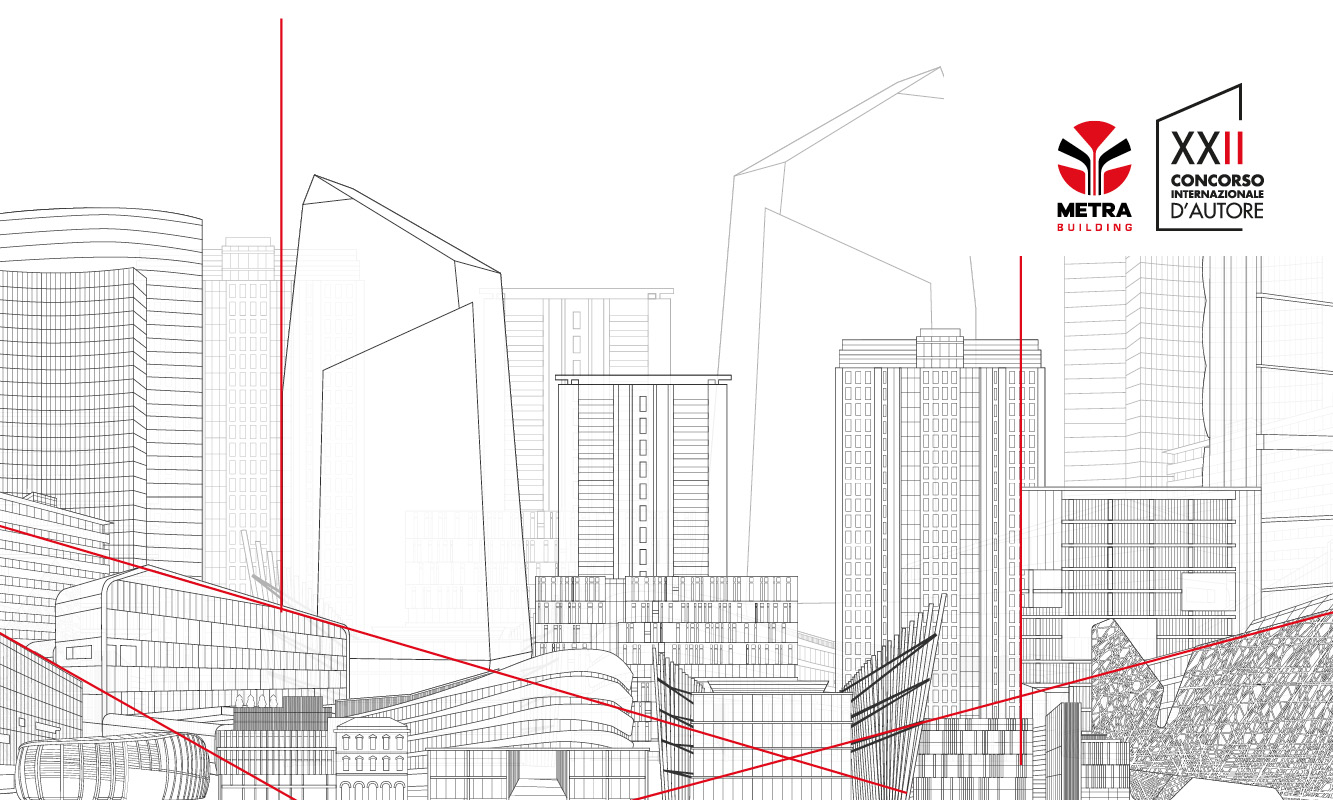 Gruppo WISE strengthens its partnership with the customer METRA, supporting the METRA Building business unit in the creation of the 22nd edition of the international "Author's Competition".
Reserved for professionals in the building sector, the event rewards the best constructions conducted at an international level, made with METRA Building products and divided into four specific categories: restoration and conservative renovations, refurbishment, expansions; new residential buildings; new construction in the service sector / public buildings; construction of building envelopes with innovative technologies (photovoltaic, bioclimatic, punctual, domotics, etc.).
Gruppo WISE will accompany METRA, an integrated and highly internationalized industrial group, in every aspect of the competition, strengthening a long-term partnership full of satisfactions and challenges.
A renewed image, respecting a long tradition
A new image has been studied for "Concorso d'Autore 2022", which has redefined its commitment and international prestige. At the same time, the extraordinary history of the event has been crystallized, which from edition to edition, has had the merit of recognizing on a global scale the extraordinary achievements of great aesthetic and functional quality carried out with the productions of METRA Building.
Gruppo WISE, on this trajectory made of internationality, value and tradition, has redesigned the identity of the Competition, starting with the logo itself: faithful to the history of METRA, but with an eye to the future, just like the company.
The event and the selection
Gruppo WISE will also follow the evaluation process that leads to the selection of the winners of the different competition categories, managing the meetings prior to and functional to the conferral of awards that will take place as part of a dedicated event.
But not only that, on the competition jury, which is made up of METRA Building professionals, important exponents of the academic, association and journalistic world,
will also sit the General Manager of Gruppo WISE, Erica Danesi
A confirmation of mutual esteem and great responsibility that Gruppo WISE assumes with commitment and satisfaction.