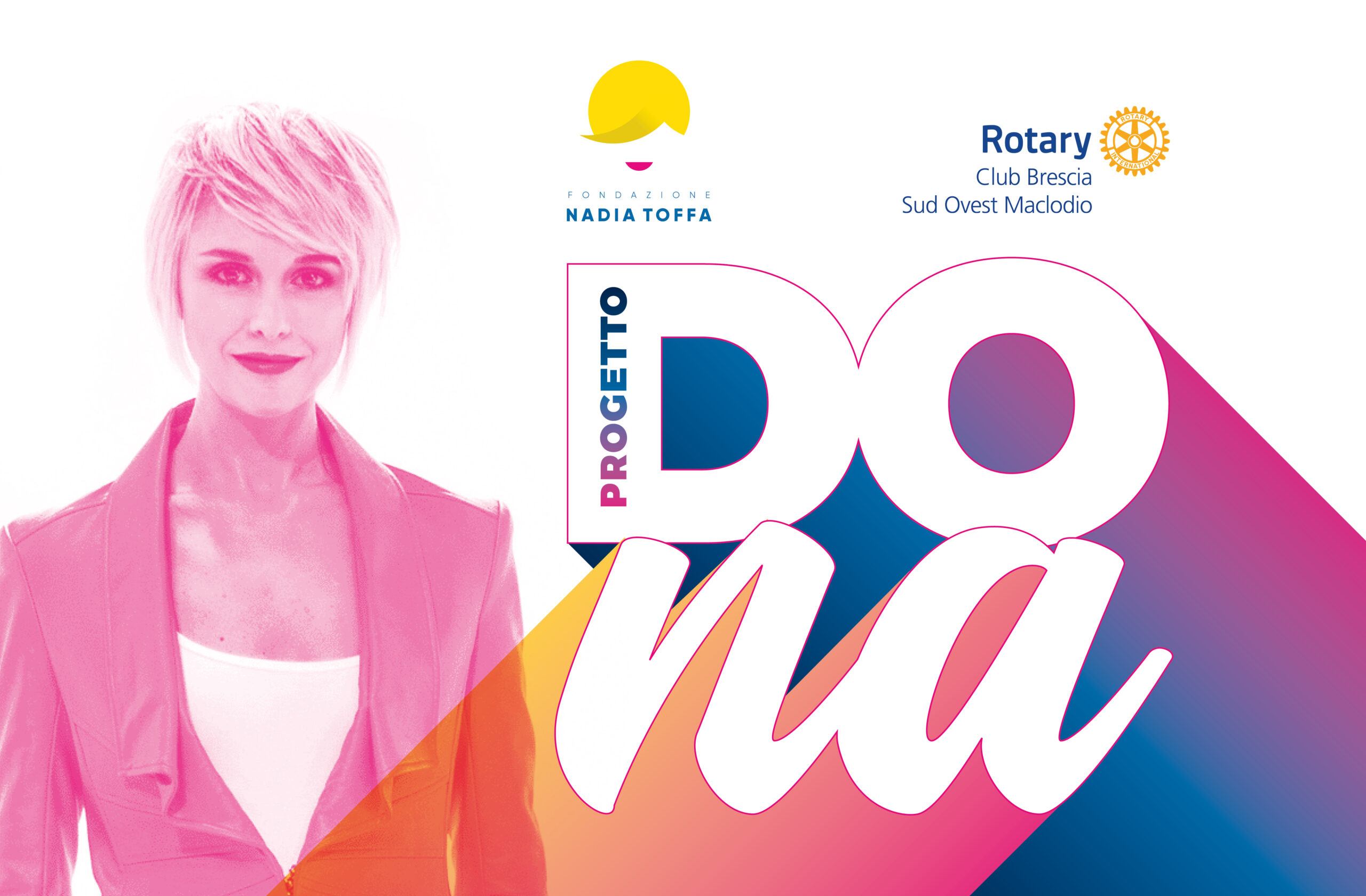 Give a smile to many people. A smile like that of Nadia – bright and overwhelming – which three years after her death still remains unforgettable in the memory of us all.
This is the goal of the DoNa Project, for which Gruppo WISE has made all its Know-How and experience available, conceiving and planning a charity fundraiser, structured through a multi-channel project, able to address an audience of millions.
Gruppo WISE has always believed that communication can represent a fundamental vehicle for doing good, and it is for this reason that – sharing the mission of the Nadia Toffa Foundation and Rotary Brescia Sud Ovest Maclodio – it has decided to engage as a key player within this project aimed at caring for others, by making its expertise available. Through this initiative, the Nadia Toffa Foundation intends to continue to follow up on those causes for which Nadia was always committed to with her work: specifically, the attention she had always shown in her support for medical research, prevention and the sick. The goal set for the fundraiser is very ambitious, but through the contribution of everyone it will be possible to purchase state of the art diagnostic equipment capable of giving a future to many people. It will be donated to the Civil Hospital of Brescia. In the wake of Nadia's commitment and example, we all feel called to make our contribution, each with their own means, and even Gruppo Wise has put itself on the line do its part.
Communication Campaign, Digital Strategy, Press Office and Event Organization at the service of solidarity.
Designing the visual of the campaign and creating the graphic layout, defining a digital strategy, organizing an exclusive event and press office activities are the cornerstones of the project that WISE dealt with.
For the visual part, the colours of the Toffa Foundation were used, giving the campaign a precise and recognizable brand identity through all the communication channels of the initiative. A precise digital strategy was then studied to reach and involve a community that exceeds one million people, thanks also to the participation and contribution of influencers and figures of national and international importance. Finally, the campaign saw its official presentation on 10 June, during a charity evening with over 600 participants in which, among others, different faces from the world of entertainment and the media took part, in which the memory of Nadia, as a woman and professional is still alive.
"
DOna" now!
The achievement of the important agreed quota will allow the purchase of specific equipment that will be donated to the Oncological Neurosurgery Department of the Civil Hospital of Brescia: an ultrasound system and a Neuro Navigator, which will allow the most effective and timely identification of neurological neoplasms.
The campaign will last until June 30, the deadline for collecting donations.
To make your contribution, visit the Foundation's website here. A very small gesture is enough to help achieve the goal, giving a smile and hope to many people.