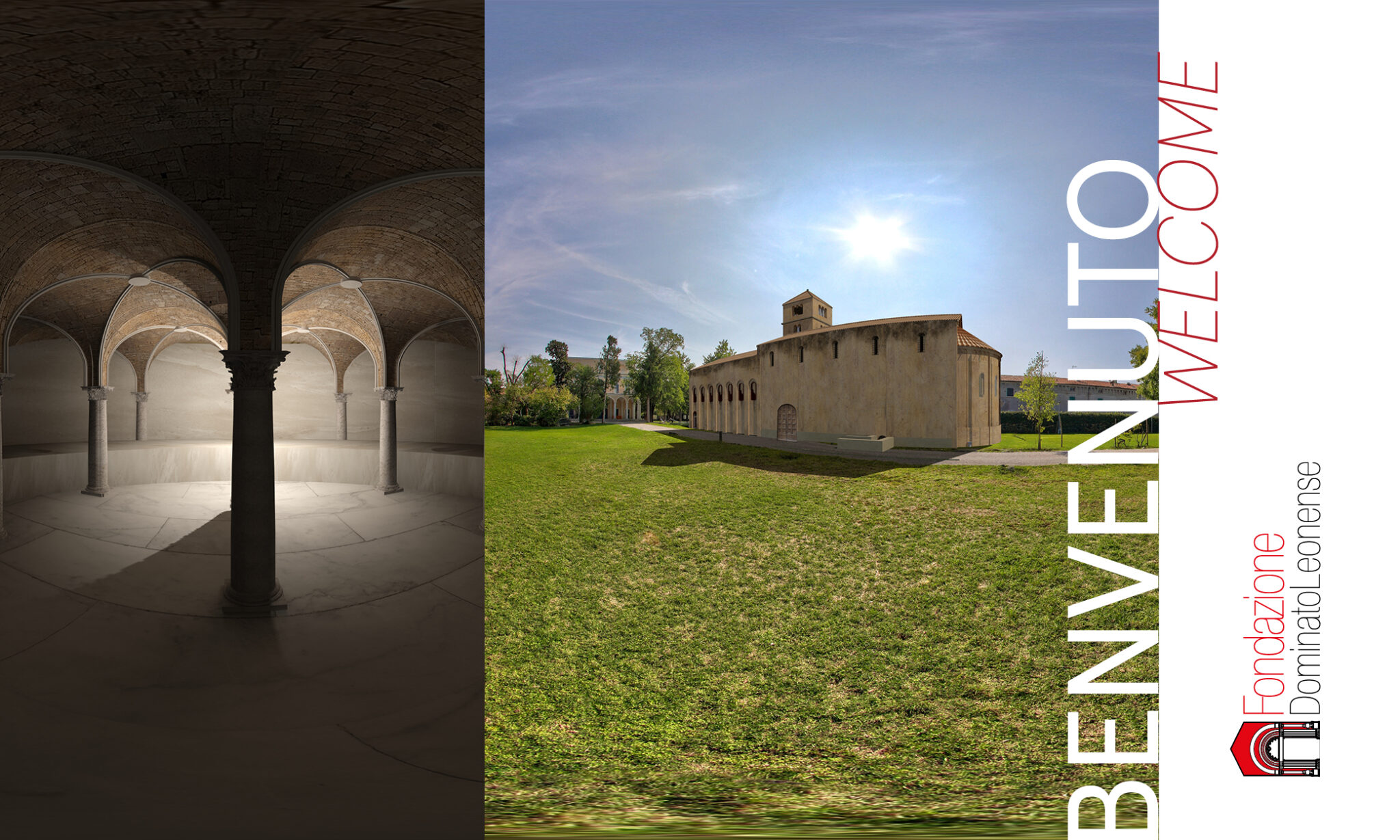 Gruppo WISE supported the Leonense Foundation for the dissemination of a great discovery, of decisive historical, artistic and cultural importance, through innovative and highly usable technologies. Infact through the creation of a 360 degree immersive dual language 3D site, a massive archaeological work has been brought to light from which a new truth has emerged. King Desiderio, the last king of the Lombards, was allegedly buried in Leno (BS) – inside the park of Villa Badia -, and not in France, as believed for centuries. At the heart of this the discovery there is a painted tomb ascribable to the eternal residence of King Desiderio and of a relentless architectural succession that, over the centuries, has imbued the territory with evidence and monuments. First of all, the monastery of San Salvatore di Leno, built by the will of the king in 758 AD. A structure that no longer exists, as well as those of three churches built in the same area, but which, thanks to the digital reconstruction carried out by Gruppo WISE, return to be experienced and admired, revealing their beauty and their treasures.
An interactive journey through archaeological studies and finds
Gruppo WISE has digitally reconstructed the results of over two decades of archaeological excavations and studies from which it emerged that, during the demolitions of the 1800s, not only medieval and Renaissance monuments and churches were razed to the ground, but excavations were also conducted to obtain sand and gravel for construction use. Nevertheless, the work of scholars and archaeologists has made it possible to ascertain the presence of a series of buildings of great interest, including three superimposed churches. The 360 degree immersive site in 3D adapted in two languages (Italian and English) represents an extraordinary example of what technology can do today for art, history and culture. The digital platform, in fact, offers the user an extraordinary journey through time between buildings that are no longer visible, but "real". Evidence from a distant time that come back to write new pages also in the history of Italy. A new centre of power of the last king of the Lombards was, in fact, located in our country. And so it was until his death.
The highly interactive site transmits 360 degree images, information and points of interest, but also complete 3D reconstructions that bring to light the monuments as they were built.
Gruppo WISE : technology in support of history and culture
 By creating the site for the Leonense Foundation, Gruppo WISE confirms its commitment to culture and art. After, in fact, having led the creation of the virtual tour of the Brescia Castle (third classified among the Places of the heart FAI in 2021), Gruppo WISE contributes directly, by making its specialized expertise available to support the dissemination of the artistic and cultural heritage of Brescia together with Bergamo. The two cities will be in the spotlight in 2023, the year in which they will be Italian Capitals of Culture.