'Urban Show brings audiences a unique experience of sporting events, entertainment and especially Brescia's beautiful Piazza where the event takes place. It sums up our company's ethos as we have always aimed to promote the beauty of cities in large-scale events, in partnership with institutions and authorities that work in these areas every day.' says Luca Mastrostefano, Gruppo WISE's CEO. Urban Show is unlike any other, created by the Brescian communication company, in partnership with activities at Piazzale Arnaldo in Brescia, where the show takes place, and Daboot, Italy's best-known group of motocross, quad and freestyle snowmobile riders around the world.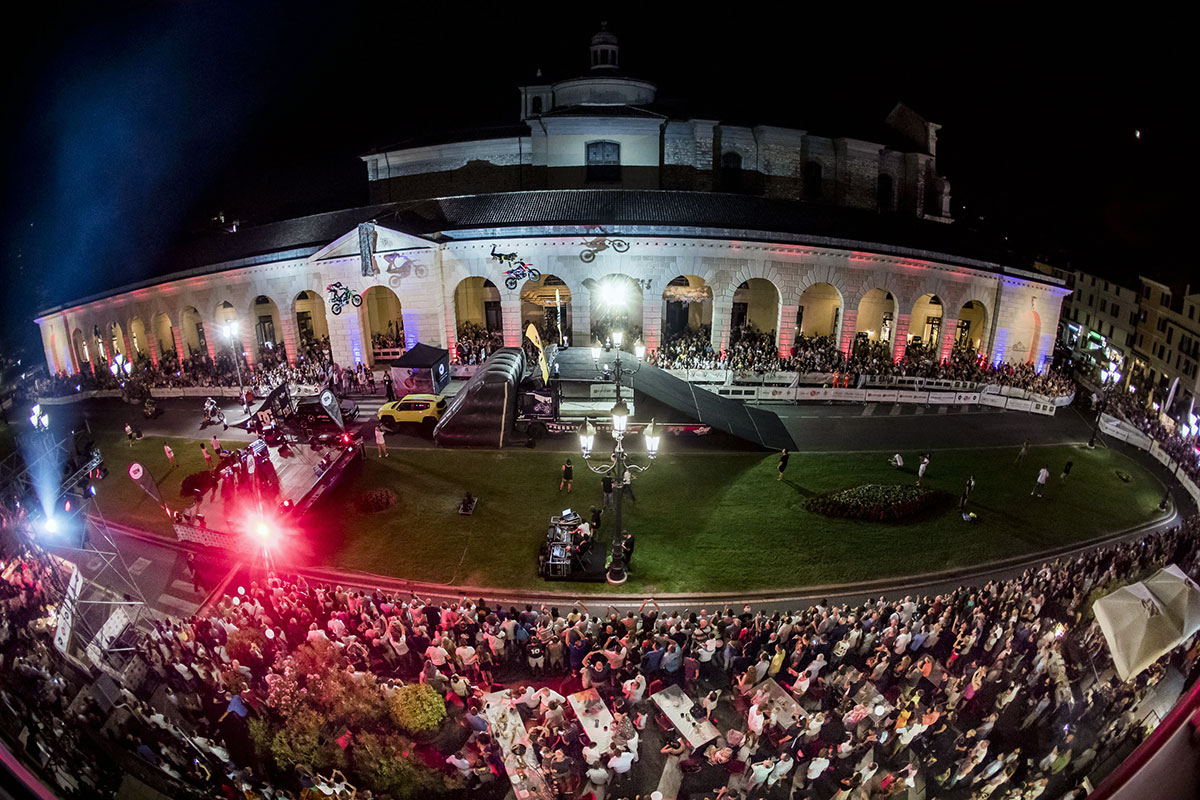 Indeed, at the heart of the event, in Brescia's citycentre, international two-wheel riders perform stunts that defy gravity, over 13 metres up in the air. Gruppo WISE created, organised and ran the event but also of course oversaw its visual, communication aspects and press office for a full weekend of pure entertainment alternating two-wheel shows with many other accompanying shows and events. The event attracted thousands of participants that flooded the citycentre's night life. Its audience was broad and diverse, made of young people and families, moto fans and others who held their breath and tilted their heads to admire the freestyle motoriders' fabulous stunts.
Urban Show was part of Gruppo WISE's larger project 'Live Love Brescia', created to promote the city of Brescia, bring it to life to its inhabitants and make it better known to tourists, through large-scale shows. The event allowed positive links to be fostered between leading Brescian companies, institutions and other companies in the industry, giving greater visibility and appeal to the area.